Jaguar F-Type gets 2.0-litre engine
296bhp turbocharged 2.0-litre engine marks a new entry point for the F-Type range, which now starts at £49,900
When the Jaguar F-Type first launched, reactions were almost universally positive – although some remarked it was assertively priced.
Jaguar has obviously taken note, as the arrival of a four-cylinder 2.0-litre turbocharged engine has brought the F-Type's price down by around £2,300 – although it hasn't suddenly made it cheap, as you'll still need the guts of £50,000 (before options) if you want one.
The new 2.0-litre engine makes the F-Type 52kg lighter than the rest of the range, and Jaguar's engineers have felt it necessary to retune the car's suspension and steering to make the most of this.
It'll be interesting to see if the F-Type's sublime handling becomes even sharper as a result, just as some feel the Mazda MX-5 is more enjoyable to drive with a lightweight 1.5-litre engine than the more powerful 2.0-litre. Jaguar promises the 2.0-litre F-Type will sound good either way, as the company has fettled the exhaust system for acoustic appeal.
Subjective impressions aside, performance and economy are broadly on a par with the V6 supercharged F-Type, which goes from 0-62mph in 5.3 seconds and officially returns 33.6mpg. Opting for the four-cylinder 2.0-litre engine sees those figures change to 5.9 seconds and 39.2mpg. For the few F-Type customers who purchase their cars on a company scheme, choosing the smaller engine brings the Benefit-in-Kind (BiK) liability down from 36% to 29%.
Jaguar is rolling out the 2.0-litre F-Type at the same time as a raft of improvements throughout the range. These comprise new safety systems such as autonomous emergency braking and lane-keeping assistance, as well as redesigned bumpers and LED headlights. Once sales begin this spring, 2.0-litre F-Types can be identified by the singular, central and oblong exhaust pipe.
Best new car deals 2022: this week's top car offers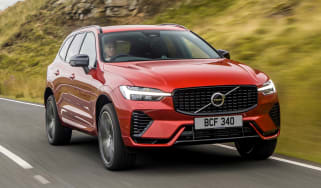 Best new car deals 2022: this week's top car offers
Engine management light: top 5 causes of amber engine warning light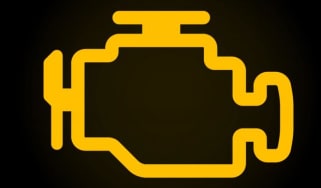 Engine management light: top 5 causes of amber engine warning light
Top 10 cheapest electric cars 2022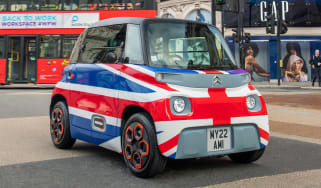 Top 10 cheapest electric cars 2022