Limited edition BMW M4 CS unveiled in Shanghai
454bhp M4 Club Sport offers power increase over standard coupe but is more practical than extreme GTS model
Fastest is not always best - that's the mindset of customers BMW believes it's catering for by launching the M4 CS.
The CS costs a whisker under £90,000 - around £40,000 more than the standard car - but is not the fastest M4 you can buy. That honour goes to the stripped-out, two-seater 493bhp M4 GTS and DTM models, which are another £30-40,000 more than the CS.
If you want more power and prestige than is offered by a standard 425bhp M4 but also like having rear seats, you can already add the Competition Package for around £3,000. That takes power from 425 to 444bhp and includes a modified suspension setup. However, the package doesn't really alter the appearance of the standard M4, and that's where the appeal of new M4 CS begins; it features a rear spoiler and pronounced front splitter, as well as exclusive paint options and alloy wheels, clad in semi-slick, race-inspired, road-legal tyres.
The most significant differences between the standard M4 and the CS are under the surface. The CS is fitted with upgraded suspension and gearbox components, while its 3.0-litre twin-turbo six-cylinder engine produces 454bhp. That's enough to get the M4 CS from 0-62mph in 3.9 seconds and on to a top speed of 174mph, which is 0.4 seconds and 19mph faster than the standard M4 respectively.
The M4 CS has also shed 32kg from the standard M4's weight thanks to greater use of carbon-fibre reinforced plastic on the bonnet, roof, front splitter, rear diffuser and 'Gurney' spoiler – a spoiler with a small vertical lip, named after its inventor. Inside, sports seats and CS logos mark the car out over lesser models.
These improvements contribute to the M4 CS' impressive pace, which means the car can lap the Nurburgring in a time of 7m 38s – a hefty 22 second improvement over the standard M4.
BMW M4 CS price and on-sale date
The M4 CS is priced from £89,130 and will go on sale later in 2017. No limit has been set on numbers but BMW says the car will only be in production for two years.
Best new car deals 2022: this week's top car offers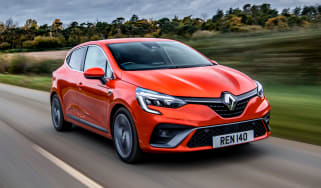 Best new car deals 2022: this week's top car offers
New electric MG4 hatch to start at £25,995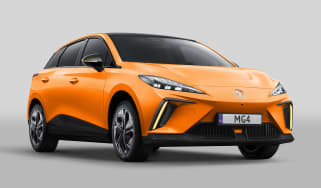 New electric MG4 hatch to start at £25,995
Kia EV4 SUV to take on the Volvo XC40 Recharge
Kia EV4 SUV to take on the Volvo XC40 Recharge