Watchdog: Clutch failure raises questions on warranty
Astra needed new clutch after two years, but reader disputes it was 'wear and tear'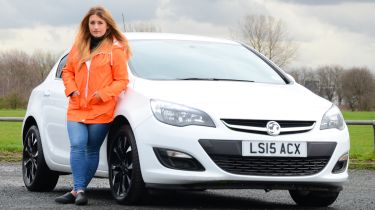 When you buy a new car, the warranty paperwork will explain some wear-and-tear items simply aren't covered: the clutch is a good example. A driver could wear a clutch out very quickly if they were determined, so lifespan can vary dramatically depending on your driving style. For that reason, clutches, tyres, windscreen wipers and brakes are typically excluded from a manufacturer's new car guarantees.
But in the case of a clutch, how can you be sure it's a heavy-footed driving style, and not a rogue manufacturing fault that's caused premature wear? That's the question reader Leanne Szutarski of Dagenham, Essex, asked us after the clutch in her Vauxhall Astra failed at just under two years old and with 22,000 miles on the clock.
We told her the only way to be sure is to have the part examined by a dealer, or an independent specialist. But she says local dealer Vauxhall Romford wanted her to authorise a payment of £1,100 before it would even examine the part. That would cover labour and replacement if the problem was caused by wear and tear.
Leanne, who's an optometry student, had bought the car on a five-year finance deal, and said: "The whole reason I decided to buy a new car was because the monthly payments on this one were manageable on a budget, and I didn't want to have to worry about huge, unexpected bills. I just don't think the clutch should have worn so soon."
We called Vauxhall to ask if it knew why her clutch had failed. Its spokesman simply said: "Vauxhall sent a field engineer out to inspect the failed part, who deemed the clutch failure to be down to wear and tear. These items are not covered under the terms of Vauxhall's New Vehicle Warranty."
Leanne decided to cut her losses and take her car to an independent garage in Hackney, east London. She told us: "It said the clutch had worn prematurely, too, but it only charged me £540 to replace the part. That's half the price Vauxhall was quoting."
She said she ensured the garage only used authorised parts for the repair, which is a requirement of her warranty terms. We also advised her to keep the old clutch, in case she wanted to take her case further.