Issue 3 of Carbuyer magazine on sale now
The UK's 100 'most wanted' cars reviewed, plus in-depth buying advice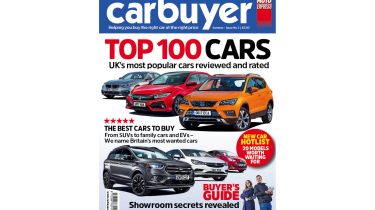 Issue three of Carbuyer magazine is on sale now, focusing on the 100 most popular cars that buyers are searching for online today, as well as a real-world guide to getting the best deal on your next car.
The 148-page magazine features detailed reviews of the most searched-for cars in 10 categories, including city cars, family hatchbacks, estates, MPVs and SUVs. Every car is reviewed, rated and pictured in Carbuyer's famous clear, straightforward and jargon-free style. The cars reviewed have been selected using web traffic data from Carbuyer.co.uk, with the 100 most popular models having been included.
Selected cars are given in-depth reviews with detailed information on the factors most important to today's car buyer, including running costs, practicality and reliability, while every review in the magazine is accompanied by prices, key technical information and our pick of the range. That's in addition to Carbuyer's definitive star rating and the all-important owners' review rating.
Plus, in an exclusive investigation reveals how using different haggling tactics can result in savings of thousands of pounds on a new car. Carbuyer sent two reporters undercover posing as buyers at a number of franchised dealerships and the results were startling, with one reporter getting £18,000 knocked off their cars and the other netting £31,000 worth of discounts.
In addition, the magazine includes prices of every major make and model on sale, a look at 10 important new cars launching in the next 12 months and comprehensive buying advice, including an evaluation of the main finance options available to new car buyers and an explanation of the new road tax system introduced in April.
The 148-page Carbuyer magazine is on sale in WH Smith and independent retailers now, priced £5.
UK road tax 2022: VED tax rates and bands explained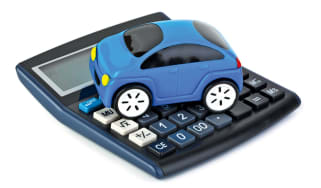 UK road tax 2022: VED tax rates and bands explained
Top 10 best cheap-to-run cars 2022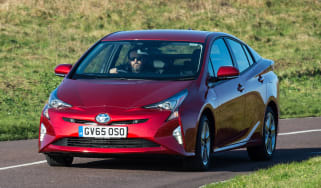 Top 10 best cheap-to-run cars 2022
Top 10 best economical 4x4s, SUVs and crossovers 2022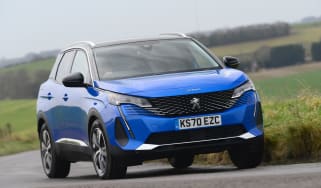 Top 10 best economical 4x4s, SUVs and crossovers 2022