Electric Skoda sports car planned – exclusive images
Company bosses confirm Skoda is investigating an EV performance model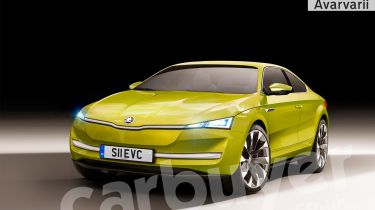 We've previously reported how serious Skoda is about electric vehicles and in a recent interview company technical boss Christian Strube was asked if Skoda might make a sports car like the rear-engined 110 R from 1970.
Speaking to our sister publication Auto Express, Strube replied "yes, but electric." Skoda – part of German giant the Volkswagen Group – expects 25% of its sales to comprise electric vehicles in future and the flexibility engineered into the MEB platform these will sit on means a battery-powered Skoda sports car shouldn't require too much expensive retooling.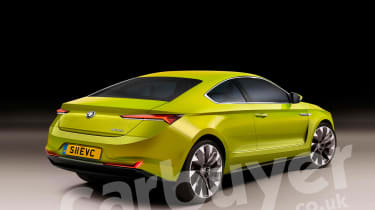 Today, Skoda is known for its sensible, practical and well priced cars – like the fantastic Kodiaq SUV, for example – but that wasn't always the case. Back in the seventies, Skoda went racing with a tweaked version of the 110 R, known as the 130 RS, and it enjoyed some success in the process – particularly on longer rallies where durability and reliability were key. Strube is keen to hold on to this history, emphasising that "Skoda has 120 years of history" and is "full of emotion".
It's not too difficult to imagine how a sporty Skoda EV would look: the Vision E concept features what Skoda refers to as a 'phantom' front end. This is closed off and features an LED strip rather than a radiator grille, thanks to the lack of an air-hungry engine up front. One thing we can reasonably expect from any future Skoda sports car: it should be easier to drive than the 110R. Due to being rear-engined and having a 'swing' rear axle, the 110 R was known for its tricky handling on the limit.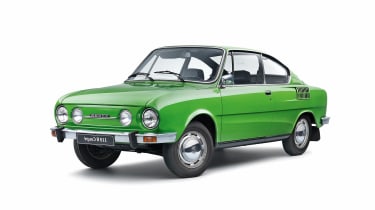 The ultra-modern, super-sophisticated MEB platform certainly won't exhibit those characteristics, but it's capable of having electric motors at both the front and rear axles. If Skoda chooses to engineer in a bias towards the rear motor, this would evoke some of the more positive aspects such a setup provides, including increased traction for the rear wheels.
Nissan Ariya vs Volvo XC40 vs Volkswagen ID.4 - which is best?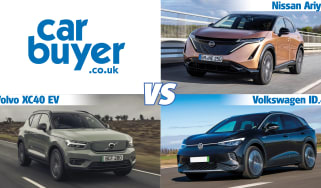 Nissan Ariya vs Volvo XC40 vs Volkswagen ID.4 - which is best?
2023 Hyundai Ioniq 5 N spotted testing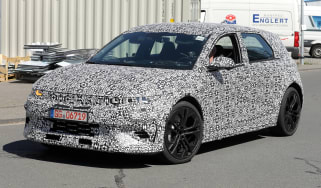 2023 Hyundai Ioniq 5 N spotted testing
Best new car deals 2022: this week's top car offers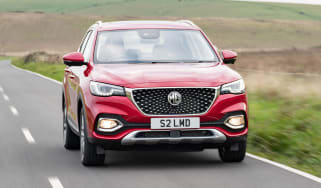 Best new car deals 2022: this week's top car offers