Record Nurburgring lap for Jaguar XE Project 8 saloon
Jaguar SVO division's 593bhp Jaguar XE goes 11 seconds faster than Alfa Romeo Giulia Quadrifoglio
With a stunning 7m21.2s lap time, the Jaguar XE SV Project 8 has become the world's fastest production four-door saloon car around the Nurburgring Nordschleife circuit in Germany.
It makes the Jaguar almost 11 seconds faster than the Alfa Romeo Giulia Quadrifoglio around the gruelling 12.9-mile long track, where many of the world's top models are developed.
Customers will be able to choose if their Project 8 comes with four seats, or an optional Track Pack, where carbon-fibre bucket seats sit in the front and the rear bench is ditched altogether. Both feature a Track Mode, adjusting the suspension, aerodynamics and electronic driving aids to make the XE as fast as possible on a circuit.
This was the configuration used to complete the record-breaking lap, with racing driver Vincent Radermecker behind the wheel and 20-inch alloy wheels shod with road-legal Michelin Pilot Sport Cup 2 tyres at each corner.
Jaguar XE SV Project 8 design
This is Jaguar's most extreme sports saloon yet, a bright orange monster far more powerful than a BMW M3 or Mercedes-AMG C63. Its codename: Project 8.
Largely handbuilt, this highly exclusive version of the Jaguar XE saloon will be offered to just 300 well-heeled performance enthusiasts, at a price of £149,995. However, it also serves as a tantalising appetiser for a less expensive XE R, which is rumoured to be in the pipeline.
The Jaguar XE SV Project 8 was conceived by Jaguar Land Rover's Special Vehicle Operations (SVO) division as a rolling statement of what the famous British brand can do when its designers and engineers are given free reign. It's the second SVO 'Collector's Edition' after the Jaguar XF-based Project 7.
Claimed to be the most focused car SVO has ever produced, the Project 8 makes use of technology more often seen on race circuits than high streets. A brief glance is enough to notice the unique front bumper and bonnet, both perforated by gaping ventilation holes, but the orange livery conceals that both are made from carbon-fibre. The rear bumper is carbon, too, and race-track thinking continues with a flat underside to reduce aerodynamic drag.
Dramatically flared wheelarches house a set of special 20-inch forged alloy wheels – they need to be this size to clear Project 8's huge carbon-ceramic brakes, which stop this wildest of Jaguars as quickly as it accelerates. The car should grip well, too, thanks to wide tyres and up to 122kg of downforce from an adjustable carbon-fibre rear wing, yet despite all the add-ons, Project 8 is still claimed to be the lightest V8-powered Jaguar saloon you can buy.
2018 Project 8 performance details
The V8 in question is the most powerful evolution yet of Jaguar's 5.0-litre supercharged petrol engine, with attention paid to airflow, cooling and exhaust design. The latter is made from lightweight titanium and exits through the rear diffuser, via four outlets tuned to make an unmistakable sound. SVO has targeted a 600PS (592bhp) power output for Project 8 – enough for a 200mph top speed and 0-60mph in just 3.3 seconds. It's being built exclusively in left-hand-drive form.
If the Project 8's wild looks aren't individual enough for you, SVO also offers its Premium Palette range, with 19 different paint finishes, including 'ChromaFlair' and matt effects. A choice of race-inspired decals is also available.
It's possible to register your interest now, by visiting Jaguar's Special Vehicle Operations website.
New electric MG4 hatch to start at £25,995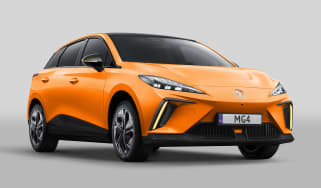 New electric MG4 hatch to start at £25,995
Best new car deals 2022: this week's top car offers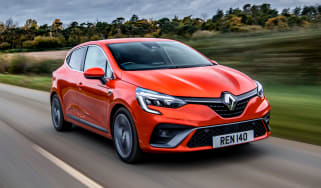 Best new car deals 2022: this week's top car offers
Kia EV4 SUV to take on the Volvo XC40 Recharge
Kia EV4 SUV to take on the Volvo XC40 Recharge