Watchdog: Configurator designs a Fiat that can't be made
Fiat 500X options couldn't be chosen together, but the online image suggested otherwise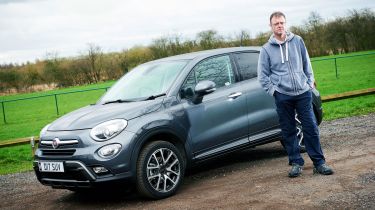 Online configurators, which let you design and visualise your dream car from the comfort of your computer, are becoming increasingly popular with new car buyers.
There's no sales rep breathing down your neck and there's less chance of being baffled by jargon or small print, leaving you time to pick the right spec at the right price.
It should leave little room for confusion, but that's not what reader Darren Sedgwick of Castleford, West Yorks, found. He used Fiat's configurator to order his 500X Cross Plus, and was confused to discover the car supplied by Arnold Clark Motorstore, Leeds, didn't match the one he designed.
It should have featured roof bars as standard, plus the optional sunroof he'd selected, but Darren said: "When I collected the car, the roof bars were missing. I was told they can't be fitted with a sunroof but this was never explained during ordering."
What's more, the image generated by Fiat's configurator clearly shows the car with both. Fiat and Arnold Clark refused to take the car back with the dealer instead offering a part-exchange which would see Darren lose almost £6,000 in just three months.
He said: "It's clearly been missold and it's totally unacceptable." We agreed, and called Fiat for an explanation. Its spokeswoman argued: "Fiat provides a summary page at the end of the configuration process that sets out specification included on the vehicle configured. In this instance, the summary does not include the roof bars."
We asked why the 3D image still showed the car sporting both features, but it refused to comment, and Darren claims there's now a disclaimer which reads "vehicles shown for illustration purposes".
Darren asked The Motor Ombudsman to step in, but as Arnold Clark Motorstore Leeds is not signed up to its Sales Code of Conduct – which covers disputes about vehicle quality during the sales process – it couldn't help. Arnold Clark refused to say how many of its dealers were signed up to the code and wouldn't help Darren further.
Darren said: "I find it amazing neither party is willing to offer anything at all under the circumstances. I'll just have to cut my losses and sell it for half what I paid."
Best new car deals 2022: this week's top car offers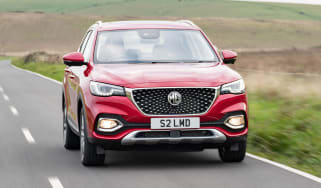 Best new car deals 2022: this week's top car offers
Nissan Ariya vs Volvo XC40 vs Volkswagen ID.4 - which is best?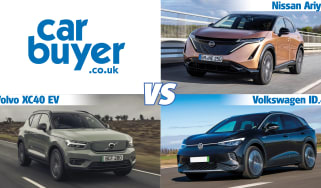 Nissan Ariya vs Volvo XC40 vs Volkswagen ID.4 - which is best?
2023 Hyundai Ioniq 5 N spotted testing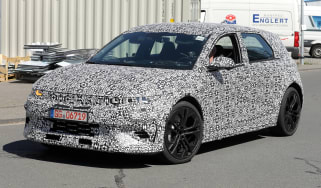 2023 Hyundai Ioniq 5 N spotted testing