Yacht-inspired Rolls-Royce Sweptail launched
One-off Rolls-Royce features a range of bespoke features – including a radically styled body
Rolls-Royce has revealed this one-off, fully coach-built car, created for a well heeled customer. The car has been built by the firm's Bespoke division, showcasing the kind of work it can carry out.
Shown at the Concorso d'Eleganza at Villa d'Este in Italy today, the Rolls-Royce Sweptail is a fully bespoke car with a nod to the swept-tail look of some Rolls-Royces from the 1920s, and is quite unlike any of the firm's current offerings.
According to Rolls-Royce, an unnamed customer approached the company with the idea of creating a coach-built two-seat coupe with a large panoramic roof. The customer, a collector of superyachts and aircraft, is said to have been inspired by his collection and his love of old Rolls-Royces.
The Sweptail features the largest 'Pantheon' grille fitted to a modern Rolls-Royce, which has been milled from solid aluminium and hand-polished to a mirror finish. But it's the sides and rear that have the most visual impact. The tail sweeps to a point and the side windows have been stretched to emphasise the car's length.
The glass roof is one of the most complex ever fitted to a car and allows the roofline to taper at the rear, culminating in the car's swept tail.
Even the car's registration number is bespoke, with the '08' characters individually milled from aluminium.
Inside, the two-seat Sweptail is as opulent as you'd expect, with polished Macassar Ebony and Paldao wood panels and contrasting leather covering the seats, armrests and dashboard top. The dashboard itself is remarkably minimalist, with few of the car's controls on display. The centre console houses a mechanism to 'deploy' a bottle of champagne – from the year of the owner's birth – and two crystal champagne flutes.
In a world first, the clock face is handmade from a piece of veneer so thin that the rear illumination passes through to display the hour markers.
The rear passenger compartment is given over to an expanse of wood-trimmed luggage space. The sides of the boot contain panniers that open to reveal bespoke carbon-fibre cases, which have been designed to carry the owner's laptop and are twinned with a full luggage set.
Rolls-Royce chief Torsten Müller-Ötvös said: "Sweptail is a truly magnificent car. It exudes the romance of travel for its own sake and immediately places 'Sweptail' in the pantheon of the world's great intercontinental tourers. Rolls-Royce's history as the world's leading coachbuilder is at the very core of its identity as the world's leading luxury brand.
"The arrival of 103EX shone a light on the future of Rolls-Royce in this field, and Sweptail is proof, today, that Rolls-Royce is at the pinnacle of coach-building. We are listening carefully to our most special customers and assessing their interest in investing in similar, completely exclusive, coach-built masterpieces. At the same time we are looking into the resources which will allow us to offer this unique service to these discerning patrons of luxury."
Design director Giles Taylor said: "It's a Rolls-Royce designed and hand-tailored to fit a specific customer. This customer came to the House of Rolls-Royce with an idea, shared in the creative process where we advised him on his cloth, and then we tailored that cloth to him. You might say we cut the cloth for the suit of clothes that he will be judged by."
Kia EV4 SUV to take on the Volvo XC40 Recharge
Kia EV4 SUV to take on the Volvo XC40 Recharge
Best new car deals 2022: this week's top car offers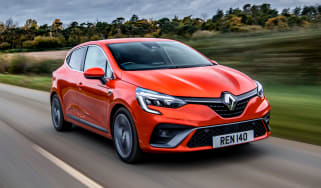 Best new car deals 2022: this week's top car offers
New electric MG4 hatch to start at £25,995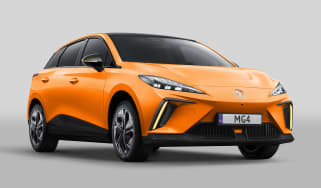 New electric MG4 hatch to start at £25,995