2017 Volkswagen Polo GTI features 2.0-litre turbo power
197bhp for punchy Polo along with two chassis options. Move to 2.0-litre engine bucks downsizing trend
The 2017 Volkswagen Polo GTI has been launched, and the big news is its 2.0-litre turbocharged petrol engine is larger than the outgoing Polo GTI's.
In an era when many manufacturers are switching from four to three cylinders and shrinking engine capacity – even for their hot hatches – the Polo GTI's engineers would seem to believe there's still no substitute for size.
2017 Volkswagen Polo GTI engine
The last Polo GTI had a turbocharged 1.8-litre engine; the one prior to that featured a 1.4-litre turbocharged and supercharged engine – but the latest, sixth-generation Polo GTI trumps both thanks to a 2.0-litre turbo-petrol offering; this can be paired with six-speed manual or seven-speed dual-clutch automatic gearboxes.
See our in-depth guide to the rest of the 2017 Volkswagen Polo range.
The engine produces the same 197bhp made by the latest Ford Fiesta ST, but the fast Ford has a three-cylinder 1.5-litre engine. Despite economy and environmental-friendliness pushing many carmakers towards smaller 'downsized' engines, Volkswagen obviously feels bigger is better when it comes to hot hatches.
Design
It's not just about what's under the bonnet with the Polo GTI, however: alongside the standard Polo, the GTI features more assertive, sharper looks and a greater sense of style and dynamism than has been present in previous models.
It also – naturally – sports a bodykit, complete with a reprofiled front bumper, honeycomb air intakes, fog lights, twin exhaust pipes, side sill extensions and red brake callipers. A spoiler juts from the top of the boot, and this is gloss-black on the top, and matt-black underneath. 17-inch alloys are standard, but many will be tempted by the optional 18-inch wheels.
Another option that should fly off VW's order books is the optional 'Sport Select' chassis. While we'll have to wait to drive it find out, VW has form for fettling the mechanical underpinnings of its hot hatches to great effect, and we look forward to comparing the standard setup and the Sport Select one side-by-side.
Dashboard, interior and options
The 2017 Volkswagen Polo may look like junior Golf GTI from the outside, but inside it's more like a mature SEAT Ibiza.
The big news is to be found behind the steering wheel, where Volkswagen's digital dashboard – or Active Info Display – rests. This, like the LED headlights, will be optional, but expect LED running lights and the iconic 'Clark' tartan seats as standard, as well as as leather around the handbrake, steering wheel and gearlever.
Price and on-sale date
Tricky to gauge both, as no firm details have been revealed for UK customers – but European pricing for the standard Polo looks to closely match the outgoing model – so an asking price of £20,000 seems reasonable. Expect to see the new Polo GTI in UK showrooms towards the end of the year.
Best new car deals 2022: this week's top car offers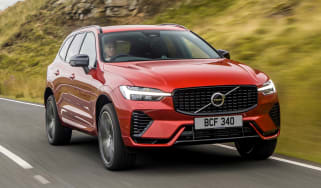 Best new car deals 2022: this week's top car offers
Engine management light: top 5 causes of amber engine warning light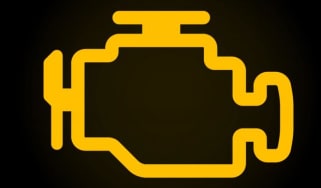 Engine management light: top 5 causes of amber engine warning light
Top 10 cheapest electric cars 2022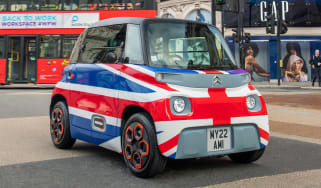 Top 10 cheapest electric cars 2022