Watchdog: Driver queries dealers' diagnoses after £3k bill
Owner left with huge bill after Citroen developed new fault each time it visited dealer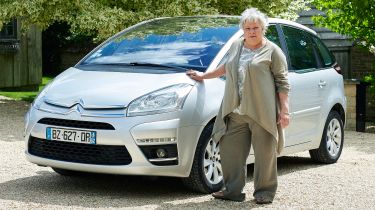 Breakdowns happen for a number of reasons, but the job of garages is to accurately diagnose and fix the faults so that we can continue using our cars.
Having to keep revisiting the garage for more repairs is far from ideal, especially if a new fault seems to crop up on each visit, leaving you thousands of pounds out of pocket. Lizz White, from Sturminster Newton, Dorset, contacted us seeking advice on whether the £3,000 worth of repairs on her Citroen C4 Picasso were all necessary.
Back in March, Lizz's car broke down in the Cotswolds. She had it towed to a nearby main dealer, Thompson First Citroen, where she was advised that all four fuel injectors would need replacing at a cost of £2,144.09. Lizz questioned why all four injectors needed replacing, but told Auto Express: "I couldn't afford to be without a vehicle, so I agreed for the work to be carried out." She collected the car two days later, only to drive 12 miles before a warning light appeared.
Lizz returned the car to Thompson First, and was told she now needed a new DPF, at £555.75. "I was not at all happy with this development, which would bump the bill over £2,700," she said.
But this still wasn't the end of the matter. A delivery driver returning her car suffered a puncture, and Lizz had to pay £56.40 for a new tyre. On top of that, the DPF fault still hadn't been resolved.
"After a few miles of driving, I had the same warning bleep and message about the DPF," she explained. Another dealer, Citroen Dorchester, pointed out that the sensor needed updating, and Lizz had to find another £265 for a new thermostat before the warnings disappeared.
She couldn't understand why the first diagnosis didn't pick up the DPF issue, or why the injectors were swapped. "I find it very hard to believe the injectors needed to be replaced," she told us. "The general feeling is that the injectors wouldn't have caused the problems I was having."
We called Citroen to investigate. A spokeswoman told us Thompson First had found a fault code signalling the injectors needed replacing, while the secondary diagnosis showed a DPF fault. She insisted the dealer followed instructions based on the fault codes, but added: "We've reviewed the case and have agreed with the dealer to reimburse the cost of the injectors as a goodwill gesture."
Lizz was refunded the cost of the parts, at £1,471.91. She told us: "Thank you for your help in looking into this."
New electric MG4 hatch to start at £25,995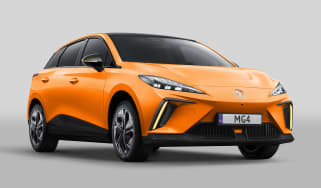 New electric MG4 hatch to start at £25,995
Kia EV4 SUV to take on the Volvo XC40 Recharge
Kia EV4 SUV to take on the Volvo XC40 Recharge
Best new car deals 2022: this week's top car offers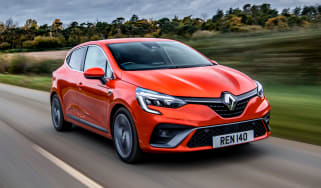 Best new car deals 2022: this week's top car offers