New Audi A8's 'geofencing' can adhere to local autonomous laws
Audi's latest luxury saloon could automatically apply appropriate levels of autonomy depending on where it is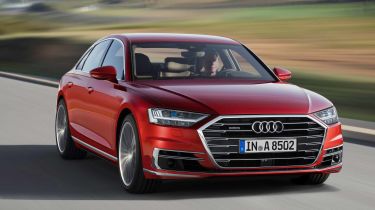 While governments, lawmakers and insurance companies work out how they're going legislate for autonomous cars, Audi has a solution that'll work around geographical legal differences regarding self-driving cars.
It's called geofencing, and it involves the car knowing where it is in the world, and applying or offering the appropriate level of autonomy depending on its location. Individual countries within the EU, and even different states within America, for example, have differing rules regarding what is and isn't allowed when it comes to self-driving cars, and failure to adhere to these could leave drivers facing stiff penalties.
In one state or country, for example, you might have to have your hands on the steering wheel all the time, while in another you may be allowed to take your hands off the wheel for 10 seconds, yet a third could allow you go totally 'hands-free'.
Audi's latest A8 is capable of 'Level 3' autonomy, meaning the driver can (depending on legislation) leave driving to the car itself for the majority of journeys, with them only being called on in specific circumstances, such as when local mapping or road markings are poor. But such a sophisticated suite of systems may not be legally permissible in all countries where Audi sells cars.
Audi's board member for sales and marketing, Dietmar Voggenreiter, said at the launch of the A8: "the Traffic Jam Pilot will work perfectly, but in a lot of countries, because of the legislation, you will have the responsibility, not the car."
Voggenreiter went on to explain: "In some markets, or even a lot of markets, we won't be able to sell a full autonomous driving option. But over the life cycle of six or seven years of the car, we'll see in a lot of markets changes in terms of legislation for autonomous driving."
Voggenreiter was clear, however, that the A8 is able to take a flexible approach to the level of autonomy it offers. "Our car is prepared", he said. "The hardware is in, the redundant solutions like steering and braking systems – all of this is in. The car is prepared for Level 3. So if the legislation allows, we can switch it on. We would then use geofencing for this. We know where the car is and when the car crosses the border we would then switch it [Level 3] off or on, as appropriate. This technology is available. But our wish, hopefully, is that every state in the US and every country will allow autonomous vehicles in the long run."
The path to full autonomous acceptance may not be smooth, Voggenreiter conceded, particularly as Audi is one of the first manufacturers to offer as sophisticated a self-driving car as the new A8 and rival manufacturers may therefore be less proactive when it comes lobbying governments and regulators.
"It was always clear for us to be first with the technology in the market, and then we have to adapt it to the legal situation", he said. "We are now leading, but unfortunately the environment is not prepared yet for this leading technology. We have to see what happens over the lifetime of the A8."
Kia EV4 SUV to take on the Volvo XC40 Recharge
Kia EV4 SUV to take on the Volvo XC40 Recharge
Best new car deals 2022: this week's top car offers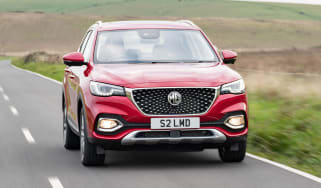 Best new car deals 2022: this week's top car offers
Top 10 best electric family cars 2022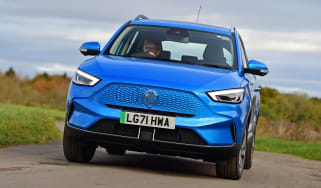 Top 10 best electric family cars 2022