Vision Mercedes-Maybach 6 Cabriolet concept unveiled
Mercedes returns to the famous Maybach brand with an all-electric concept shown off at Monterey Car Week and Pebble Beach in California
Mercedes has taken the wraps off its latest concept, the Vision Mercedes-Maybach 6 Cabriolet.
To be unveiled at this year's Monterey Car Week and Pebble Beach Concours d'Elegance – two events that feature some of the world's rarest and most expensive classic cars – the concept gives us a taste of what we could expect from Mercedes' top-of-the-range cars in the future.
Headline features include an all-electric drive system, which produces 500kW, equivalent to around 740bhp, with a realistic range of around 200 miles, and it uses four motors (one for each wheel) to provide four-wheel drive.
The result is an electric luxury convertible that can manage 0-62mph in less than four seconds and a limited top speed of 155mph.
The new concept is as much an exercise in styling as anything else, previewing proportions, details and design touches that could appear on future Mercedes models, Maybach-badged or otherwise.
A long bonnet, huge radiator grille "inspired by a pinstriped suit" and slim headlights all feature, along with a rear end designed to evoke images of luxury yachts. In true concept car tradition, it has huge show-stopping wheels – 24-inches with a rose-gold painted centre-locking mechanism.
Inside, luxury is the name of the game, with lots of traditionally quilted white nappa leather – with each Chesterfield-like button featuring a backlit Mercedes badge. Expensive touches like rose gold trim and open-pore wood flooring to further emphasise the yacht-like feel.
A real surprise-and-delight feature is the car's transparent central tunnel, which with a system of fibre-optics that 'visualises the drive system's electrical energy flow for the passengers'. Mercedes refers to the opulent interior, designed to complement the car's exterior as much as possible, as a "360-degree open-air luxury lounge". There's a custom-made fabric hood to keep the rain off, 'with interwoven rose gold threads'.
Maybach is a name synonymous with the ultimate in luxury since the early 1900s. Mercedes relaunched the brand with a pair of standalone models called 57 and 62 in 2002. Today the name is featured on the most luxurious Mercedes S-Class models.
Tesla Cybertruck finally delivered: specs, prices and UK availability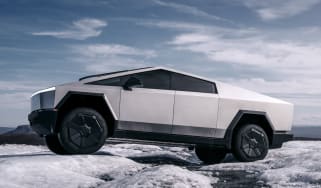 Tesla Cybertruck finally delivered: specs, prices and UK availability
Engine management light: top 5 causes of amber engine warning light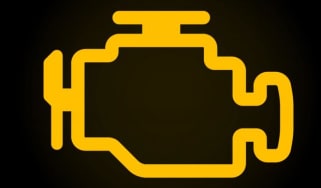 Engine management light: top 5 causes of amber engine warning light
Best new car deals 2023: this week's top car offers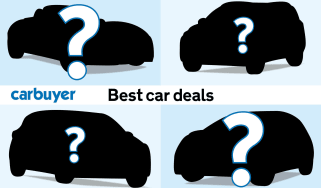 Best new car deals 2023: this week's top car offers