Watchdog: Peugeot can't crack the code to fix stricken RCZ
Codes point to misfire, but stumped technicians can only erase them to get coupé going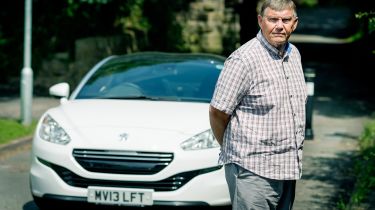 New cars are packed with more computer technology than ever to make 
it easy to quickly diagnose a fault in 
the event of a breakdown. Engines provide 'fault codes' that help technicians find the problems. But what happens when the codes themselves remain a mystery?
Dave Shandley, of Stockport, Cheshire, got in touch after the engine in his 2013 Peugeot RCZ started failing after refuelling. The first time it happened he called the AA. The patrol found two fault codes, both linked to a misfire in the car's cylinders. After the AA erased the error codes the RCZ ran fine until the engine failed again.
Dave had taken pictures of the codes before the AA reset them and booked the car in to JJ Cookson Peugeot in Stockport. Even after a week of diagnostic tests, technicians at the garage were unable 
to isolate the cause of the problem.
"It seems that if the computer in my car does not tell them how to fix the problem, they are unable to work out the problem for themselves," said Dave. "What they are looking at are the fault codes, and not what is causing the fault codes to arise."
The engine has since failed six times, and each time a temporary fix was for the breakdown provider to reset the code. Dave became so desperate that he bought his own computer to erase the codes without having to call the AA out each time.
We asked Peugeot why Dave's RCZ was proving so difficult to repair. A spokesman explained that the temporary fix of erasing the fault codes meant that the fault was not present whenever Dave took his car in, and the technicians were therefore unable to provide a permanent fix.
However, he said that Peugeot was "committed to ensuring any potential manufacturing fault is rectified" and invited Dave to take his car back to his local dealer to run more tests. "Once the investigation has taken place and the fault identified, we'll be happy to work with the dealership to reach a, hopefully, favourable resolution," the spokesman added.
He explained that Dave should not erase the codes himself. Dave has now booked his car in for another investigation.
New electric MG4 hatch to start at £25,995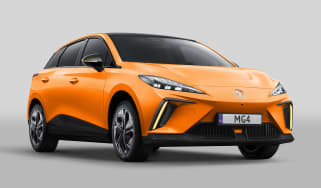 New electric MG4 hatch to start at £25,995
Best new car deals 2022: this week's top car offers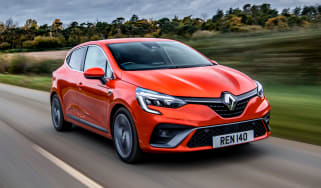 Best new car deals 2022: this week's top car offers
Kia EV4 SUV to take on the Volvo XC40 Recharge
Kia EV4 SUV to take on the Volvo XC40 Recharge