Ford Mustang facelifted for 2018
Ford Mustang gets adjustable dampers, digital dashboard, active exhaust and light styling tweaks
The Ford Mustang is to benefit from a wide-reaching round of enhancements for the 2018 model year.
The most significant additions concern the 5.0-litre V8-equipped GT model.
The 5.0-litre Mustang GT gets more power from 2018, rising from 412bhp to an "anticipated" 444bhp. The 2.3-litre EcoBoost model, meanwhile, actually gets slightly less power, down from 313bhp to 286bhp in the name of improved emissions, but Ford says it should offer "the same performance level" as before, and be slightly faster when fitted with an automatic gearbox.
Both cars are to be offered with a 12-inch digital dashboard in lieu of traditional dials, while a new 10-speed automatic gearbox replaces the six-speed. A six-speed manual will continue to be offered with both cars, but in the GT this has been beefed up to cope with the extra power.
Also new for the 2018 Mustang is the active exhaust, which can be made quieter or more vocal as you see fit. Ford has fitted this with a 'Good Neighbour Mode', allowing it to be pre-programmed to start in quiet mode at specific times of the day and night.
Adjustable dampers for the suspension have been added to the Mustang's options list and two new driving modes feature. Joining Normal, Sport, Track and Snow/Wet modes, the new Drag Strip setting "optimises performance for maximum acceleration", while My Mode allows you to configure the Mustang's adjustable systems individually.
Inside, the 2018 Mustang benefits from new soft-touch materials on the top of the dashboard and the inside of the doors while a new Carbon Sport option pack is added to the options list, bringing with it Alcantara suede fabric door and seat inserts and a carbon-fibre surround for the instruments and gearlever.
For 2018, the 2.3-litre EcoBoost Mustang joins the GT model in being fitted as standard with Line Lock, a feature that, when activated, applies the front brakes but not the rears. Ford says Line Lock enables drivers to "warm the tyres when stationary", although the wheelspin and smoke that tends to result as a side-effect of deploying line lock may hold more appeal for some. Specify the digital dashboard and activating Line Lock will be accompanied by "video-game-style animation when the Electric Line Lock feature is activated".
A new boot spoiler is also offered, as is a heated steering wheel. Extra safety kit includes autonomous emergency braking, adaptive cruise control and lane-keeping assistance. Other improvements include tweaked suspension, a reprofiled rear bumper, LED rear lights and LED foglights, as well as new alloy-wheel designs and paint colours.
2018 Ford Mustang price and on-sale date
Ford will begin customer deliveries for the updated Mustang in 2018. We expect a modest price rise over the current model, which starts at around £34,000.
Engine management light: top 5 causes of amber engine warning light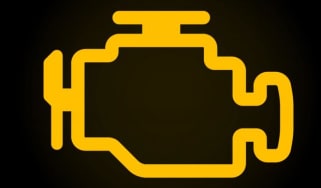 Engine management light: top 5 causes of amber engine warning light
Best new car deals 2023: this week's top car offers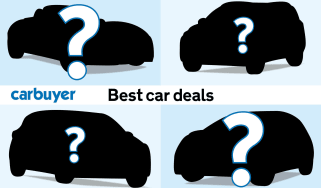 Best new car deals 2023: this week's top car offers
Top 10 best cars under £200 per month 2023/2024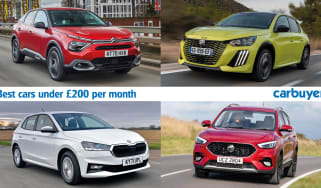 Top 10 best cars under £200 per month 2023/2024