How I became a motor show reporter for a day - sponsored
Car fan lives the dream and reports from SEAT's Frankfurt stand on show-stopping Arona small SUV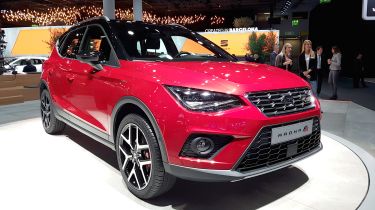 Cars have always been a huge part of my life and from an early age I would read as many car magazines as I could. The idea of being a motoring journalist has always fascinated me, but unfortunately I've never had the chance. It's always been a fantasy.
So you can imagine my delight when I was selected to do my dream job for the day. After being recruited through the Auto Express Driver Power satisfaction survey, I would have the chance to visit the Frankfurt Motor Show and live the dream of being an Auto Express journalist. Better than that, I would be one of the first people in the world to see, touch and explore the new SEAT Arona – a major star of the show.
Travelling from London to Frankfurt was the easy bit – the hard part was navigating more than 10 halls of shiny new metal.
SEAT's stand was easy to find, though – it was stylish with a really cool vibe about it; much like the new Arona SUV, in fact. After watching the president of SEAT, Luca de Meo, reveal the new car along with hundreds of other journalists, I was to meet Auto Express's editor-at-large, James Batchelor. I had the chance to shadow James while he created his video coverage of the show that included the new Arona. Presenting a short, snappy two-minute video about a car isn't easy, but James took me through it step-by-step.
The life of a journalist isn't just video, though; it's also about discovering more about the specific car from the people who made it. Auto Express had kindly organised an interview with SEAT's director of design, Alejandro Mesonero. SEAT's star stylist took a leading hand in how the new Arona looks, and it was fascinating to hear from Alejandro how a small SUV is "like a swiss army Knife". He told us how it has "to do everything – it has to be sporty, it has to have status, it has to do many things".
Putting everything I'd learned from James and Alejandro into practice, I produced my own video. It's an easy thing to do with a car like the Arona, though, thanks to the strong design that makes it stand out from the small SUV competition, the bold colour palette and the focus on personalisation – it was easily one of my stars of the show.
Complete our survey for a chance to win £100 John Lewis vouchers.
Nissan Ariya vs Volvo XC40 vs Volkswagen ID.4 - which is best?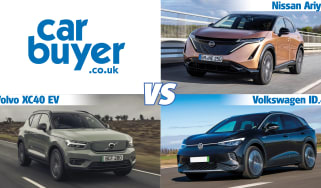 Nissan Ariya vs Volvo XC40 vs Volkswagen ID.4 - which is best?
Best new car deals 2022: this week's top car offers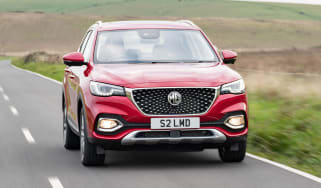 Best new car deals 2022: this week's top car offers
Kia Niro EV review