Land Rover builds bespoke Discovery for Jamie Oliver
SUV for TV chef gets mobile kitchen enhancements from SVO division
Jaguar Land Rover's Special Vehicle Operations (SVO) department is known for creating hotted-up, bespoke versions of the group's luxury cars and SUVs, but its latest creation is something a little different. Following a commission from celebrity chef Jamie Oliver, SVO has unveiled a one-off culinary creation based on its latest Discovery SUV, fitted with a complete and functional mobile kitchen.
Far more than just an SUV with a camp stove in the boot, Jamie Oliver's new Discovery acts as something of showcase for the SVO division's capabilities. Among the car's many added features are a toaster in the centre console, a custom-made aluminium sink, a host of clever storage solutions (including a spice drawer) and a large fold-out worktop that also acts as a dining table.
Keen to show off its attention to detail, SVO included a bespoke piston-themed pestle and mortar, a salt and pepper grinder "developed from the original gear selector from the car" and even butter churners and an ice cream maker mounted on the car's wheels. And true to Land Rover's utilitarian roots, the Discovery is fitted with a power-take off, which uses the engine to power a selection of specialist kitchen equipment, including a pasta cutter and a rotisserie. There's an engine-bay-mounted slow cooker and an olive oil and vinegar dispenser that uses indicator stalks mounted in the tailgate.
While such features are unlikely to ever make production, JLR clearly wants its customers to know that its SVO department can handle almost any request for bespoke features.
"[The Land Rover] Discovery helps our customers make every day an adventure, and this special vehicle will give Jamie and his family the chance to cook amazing meals anywhere they want to," said David Fairbairn, head of bespoke at SVO. "The bespoke team was created by SVO to enable us to really understand our most discerning clients' needs, so we can tailor vehicles to suit their lifestyle."
A three-part YouTube series detailing the Discovery's build will begin with the first episode appearing on Jamie Oliver's Food Tube channel at 6pm on 5 October.
Top 10 best cheap-to-run cars 2022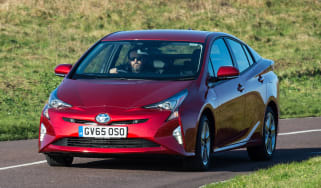 Top 10 best cheap-to-run cars 2022
UK road tax 2022: VED tax rates and bands explained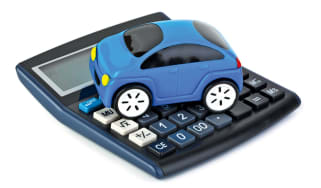 UK road tax 2022: VED tax rates and bands explained
Best new car deals 2022: this week's top car offers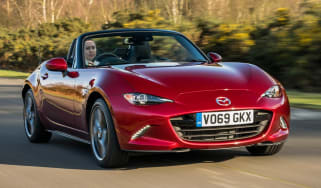 Best new car deals 2022: this week's top car offers