Non-BMW screenwash hits owner's warranty
Dealer charges for £163 repairs after Simon uses supermarket brand but manual is confusing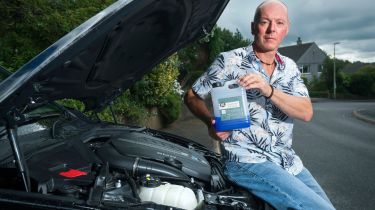 Manufacturers often recommend owners use a specific brand of oil or brake fluid but a BMW driver has highlighted that unless you use the official screenwash as well, you risk an expensive repair bill.
Simon Raeburn, of Tavistock, Devon, had used Morrisons' own screenwash on his 64-plate 335d; this costs 50p per litre, compared with £4.50 for the manufacturer's. When the car's jets blocked in March, he took it to Ocean BMW, in Plymouth, but was refused a repair under warranty.
Simon said: "They told me I should have been using BMW's anti-bacterial washer fluid, and, should the jets be blocked, the warranty would not apply." The dealer then landed him with a £163 bill to flush the system and replace the bottle and strainers.
He grudgingly paid up, but called Auto Express after noting his owner manual made no mention of sticking to a special BMW product. Instead, it simply states: "Do not mix any screenwash concentrates of different manufacturers, as this may otherwise block the washer nozzles."
We called BMW and its spokeswoman initially said: "It's imperative that the correct concentration of washer additive is added during all top-ups to the screenwash reservoir. In this case, the customer has used a screenwash from Morrisons, which isn't of the correct concentration level."
When we pointed out there's no mention of this in the manual, she replied: "In this case, the customer has used a non-BMW product, therefore mixing different fluids and invalidating the BMW warranty." Simon had been using Morrisons' washer fluid for around two years, so we argued he was not mixing the fluids, but rather replacing one brand with another. The spokeswoman said: "There might still be a residue from the previous product. You would find it difficult to remove all traces."
By this logic, owners could only ever use BMW washer fluid, or risk falling foul of this implied warranty clause. The manual should state this condition explicitly, because the guidance as it stands is at best misleading.
We said Simon should be refunded the £163 he paid, and the manual wording be changed. BMW said it plans to do neither.
Kia EV4 SUV to take on the Volvo XC40 Recharge
Kia EV4 SUV to take on the Volvo XC40 Recharge
Best new car deals 2022: this week's top car offers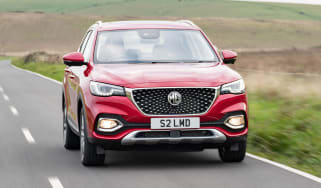 Best new car deals 2022: this week's top car offers
Top 10 best electric family cars 2022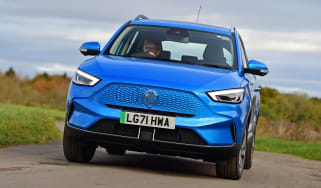 Top 10 best electric family cars 2022