Nissan GT-R driven around Silverstone via PlayStation controller
Racing games come to life as 542bhp Nissan GT-R is piloted around racetrack by PS4 controller, reaching 131mph
Tie-ins between carmakers and racing games are nothing new, but to celebrate the launch of the latest instalment of the Gran Turismo PlayStation series, a Nissan GT-R has been raced around Silverstone circuit, driven via the console's DualShock 4 controller.
A 2011 GT-R was rigged with remote control receivers, six computers and four robots to control the steering, brakes, accelerator and gearbox. These were then linked to an unmodified PlayStation 4 controller, and Nissan has dubbed the resulting product the GT-R/C in a neat nod to its remote-controlled status. The remote control GT-R averaged 76mph on the track, which compares favourably with the 83mph track average.
Taking the helm of the GT-R/C was Jann Mardenborough, who controlled the GT-R from the vantage point afforded by a hovering helicopter. Mardenborough is a professional racing driver and a graduate from Nissan's GT Academy, which takes the best Gran Turismo players and offers them the change to try their hands at real racing.
A RaceLogic data logger relayed telematics information to Mardenborough via a screen in the helicopter, while his movements on the PS4 controller's analogue sticks and buttons were monitored up to 100 times a second by the GT-R/C's system; the position of the GT-R/C's steering was measureable in no fewer then 65,000 positions.
Aside from the remote control robots and computers the GT-R in question was unmodified, with no restriction on its 196mph top speed – although a pair of independent safety systems were fitted, allowing two operators to take control should anything untoward have occurred. The remote control modifications were carried out by Brighton-based JLB Design.
Being a 2011 model means the GT-R/C produced 542bhp, though Nissan has since upped the GT-R's power output, and its 3.8-litre twin-turbo V6 engine now produces 562bhp and propels the four-seat supercar from 0-62mph in just 2.8 seconds.
Electric MG 4 to arrive in September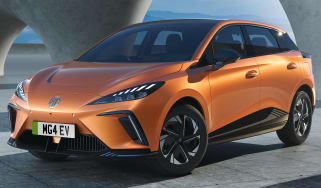 Electric MG 4 to arrive in September
Engine management light: top 5 causes of amber engine warning light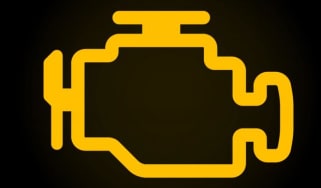 Engine management light: top 5 causes of amber engine warning light
Best new car deals 2022: this week's top car offers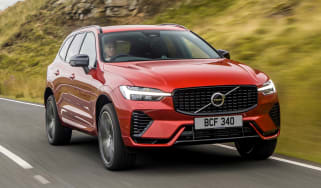 Best new car deals 2022: this week's top car offers