McLaren creates two bespoke MSO R supercars
Heavily customised McLaren MSO R Coupe and Spyder produce 679bhp apiece, sport carbon and silver finishes
The McLaren MSO R Coupe and Spider provide proof low-volume manufacturers have an advantage when it comes to personalisation
One wealthy individual has approached McLaren and asked the Woking-based carmaker's MSO (McLaren Special Operations) department to build them not one, but two bespoke cars: one a coupe and one a folding metal hardtop spyder.
The resulting cars have been dubbed MSO R Coupe and the MSO R Spyder. They feature McLaren's 3.8-litre twin-turbocharged V8 petrol engine, which has been tuned to produce 679bhp. That's more power than any other McLaren save the near-million-pound (and sold out) P1 hypercar. The extra bhp comes as a result of polishing the engines' cylinder heads and exhaust ports, and fitting both cars with airflow-optimised exhausts.
McLaren hasn't explicitly said which model the MSO Rs are based on, though both are assumed to share their mechanical carbon backbone with the now-defunct McLaren 675LT.
We say 'based', but with extreme rear wings, pronounced front splitters and the Coupe's roof-mounted air ram, McLaren considers the MSO R models to have enough individual features to mark them out as distinct models in their own rights.
Both cars are finished in Liquid Silver paint, with the Coupe getting a satin finish and the Spyder a gloss one. The five-spoke alloy wheels are similarly designed, with respectively matching satin and gloss finishes.
Other personalisation touches include Delta Red pinstripes, an MSO-branded key and a "dedication" plaque marking the two cars out a unique pair.
The interiors of the Coupe and Spyder are also matched, with red Alcantara suede-fabric upholstery, black stitching and MSO R logos on the headrests. A gloss-black finish has be given top the switches and a satin-black one to the air vents.
McLaren hasn't disclosed the two cars' prices, but the 675LT started at around £260,000 when it was on sale.
The owner of the pair of MSO Rs has opted to remain anonymous.
Best new car deals 2022: this week's top car offers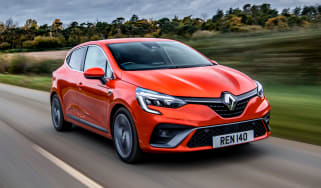 Best new car deals 2022: this week's top car offers
New electric MG4 hatch to start at £25,995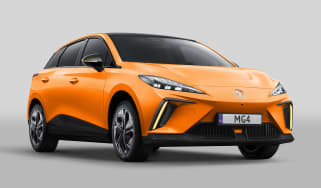 New electric MG4 hatch to start at £25,995
Kia EV4 SUV to take on the Volvo XC40 Recharge
Kia EV4 SUV to take on the Volvo XC40 Recharge