Interview with Dr. Matthias Rabe "King of CUPRAs"
We speak to the "King of CUPRA" to discover more about the new car, and the future of the brand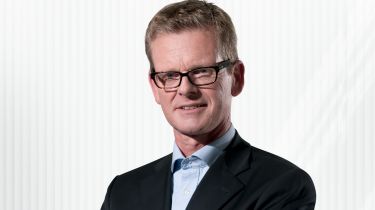 SEAT's head of research and development, Matthias Rabe, is the man who makes a CUPRA a CUPRA. He's been in the job since 2011 and has seen the brand go from strength to strength; deciding how every model bearing the legendary badge will look and perform. He really is the King of the CUPRAs.
We put a series of questions to him to find out what he believes the brand represents, talk us through the new Leon CUPRA R and try to get a few hints about what the future holds for the brand.
First of all, can you tell us what CUPRA means for you personally?
Sure. Every car we've launched since the third Leon in 2012 has been based on what we call our 'SEAT Formula'. This combines beautiful design with high functionality, offers great dynamism without compromising comfort, has high quality and the latest technology.
CUPRA is at the core of SEAT and distills this formula, making the perfect balance between driving fun and all-day practicality. CUPRA is designed for a very demanding and sophisticated customer but is also a perfect family car. I think we are unique in offering that.
Now the brand is evolving further and our new CUPRA R is the first step of the CUPRA revolution. It gives a flavour of what's to come.
What does CUPRA do for the rest of the SEAT range?
Even though we don't have CUPRA models across the full range, it is extremely important for the SEAT brand. It stands for performance and sophistication that provides for the most demanding customers. There is a little bit of the CUPRA spirit in every SEAT; they're fun to drive and sophisticated even if they don't have the performance of a CUPRA.
The new CUPRA R is going to be limited to a run of 799 cars. Will all CUPRA models be so exclusive?
Not all CUPRA models are limited but we believe they are all exclusive. Exclusivity is a key value of the brand; every CUPRA is only for our most sophisticated and stylish customers.
The CUPRA R is limited mainly because of the way it is built. We finish the cars off the production line in the SEAT Sport workshops and the number we can make is therefore limited. Every car will have a unique numbered plaque – it really is very special.
Will we see more limited custom models like the CUPRA R in the future?
That's definitely something we'd like to do. Our customers like to have something special.
The CUPRA R has some substantial upgrades compared to the already-impressive Leon CUPRA 300. What are you trying to achieve with the R? Is it better lap times, a faster road car?
We wanted to take the next step, bringing the CUPRA R even closer to the racetrack. This car is more pure and more radical. We've developed a new exhaust system with less back pressure, a fine-tuned chassis with new camber and wider track, stiffer engine and gearbox mounts and 18-inch Brembo brakes.
We also worked hard on aerodynamics and have achieved a drag efficiency improvement of 12 per cent with more downforce for better handling at speed. The new body parts are exclusively made in carbon fibre, like on race cars.
This all means we can offer impressive performance and have also created a car that's more emotional in the way it looks and drives.
What role does motorsport play in the development of CUPRA models? Has the CUPRA R been developed at any stage by SEAT Sport?
Motorsport plays a very big role in the development of CUPRA. The first SEAT Ibiza CUPRA came as a result of our rally victories. Our success in motorsport has been proved in the last years with numerous victories at the racetrack.
We take the components and technology from the track and use them in the road cars. Around 60 per cent of our SEAT Leon Cup Racer is common to our SEAT Leon CUPRA.
In addition to the mechanical upgrades, the CUPRA R has some unique styling touches – it's the first time copper and carbon have been used on a mainstream car, for example. What was the inspiration for this, and how important is it for CUPRA to be at the cutting edge of design?
Here again our inspiration is the racetrack for the carbon components, while the copper reflects the sophistication we want to offer to our customers. It's a sophisticated, premium material that offers an exclusive and unique identity to this CUPRA R.
What sort of buyer is the CUPRA R aimed at?
I believe CUPRA R is aimed at very demanding people who don't want to settle for less. They do not just want a high-performance car; they also want to stand out in a unique and sophisticated way.
When the first CUPRA was launched two decades ago, the power and performance figures of today's CUPRA R were the preserve of exotic supercars. How has this progress been possible, and do you think the race for hotter hatches will continue?
It's amazing how CUPRA models have evolved during the last 20 years. From the very beginning CUPRA models have been at the cutting edge of performance and sophistication. For the future of SEAT, CUPRA is going to be even more important. New cars will come soon for sure and they will continue to be at the cutting edge.
Can you give us a hint about future CUPRA models?
We are working very hard and exploring the possibilities to extend our CUPRA range. There's a real passion in the team of people developing these cars. They make CUPRA what it is today and will allow us to move it even further forward. It's an exciting time.
Complete our survey for a chance to win £100 John Lewis vouchers.
New electric MG4 hatch to start at £25,995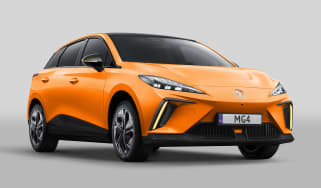 New electric MG4 hatch to start at £25,995
Best new car deals 2022: this week's top car offers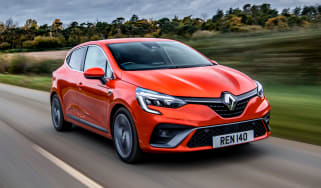 Best new car deals 2022: this week's top car offers
Kia EV4 SUV to take on the Volvo XC40 Recharge
Kia EV4 SUV to take on the Volvo XC40 Recharge