Mitsubishi takes car sales online
Mitsubishi Buy Online offers customers the chance to buy a car without visiting a dealership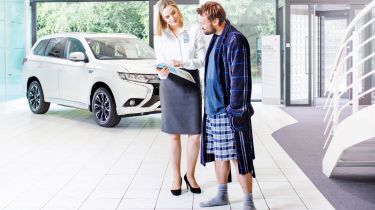 Mitsubishi has launched its Buy Online facility, an internet-based portal developed in conjunction with online vehicle retailer Rockar that allows customers to carry out the entire car-buying process online.
All current Mitsubishi models can be bought through the company's new online dealership, via the usual PCP, HP, business contract hire or outright purchase methods. Customers are initially asked to input their budget and preferred finance option before being presented with a selection of suitable new Mitsubishi models.
Customers can then choose and specify their preferred model using the built-in configurator. Thanks to Mitsubishi's partnership with auction specialist BCA, a part-exchange facility is also available; Mitsubishi claims that the system can even predict future trade-in values.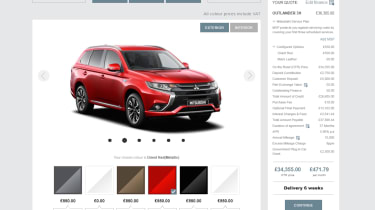 An important part of Mitsubishi Buy Online is its flexibility. Customers can drop out of the process at any time and continue with a salesperson at a dealership, or simply carry out the entire process from home. Test drives are still available should you wish to try before you buy, but customers don't need to visit a dealership if they don't want to; even home delivery of new cars is available in some areas.
"Consumers are increasingly looking to the internet to complete all kinds of purchases and while the vast majority of car buyers enjoy the experience of a traditional showroom environment, there is a marked growth in those that desire the convenience of an internet transaction when considering their new car," said Lance Bradley, managing director of Mitsubishi Motors in the UK. "Mitsubishi Buy Online provides a highly flexible, comprehensive solution that will enhance our retail operation and provide customers with even greater choice and transparency."
New electric MG4 hatch to start at £25,995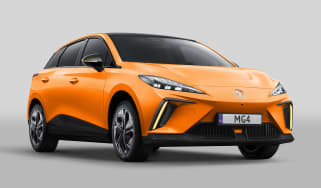 New electric MG4 hatch to start at £25,995
Kia EV4 SUV to take on the Volvo XC40 Recharge
Kia EV4 SUV to take on the Volvo XC40 Recharge
Best new car deals 2022: this week's top car offers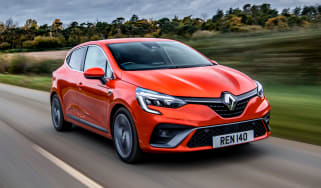 Best new car deals 2022: this week's top car offers