Repair leaves Dacia Duster in various shades of grey
Phil's Dacia called back over 'defect' but remedial work leaves car needing £3k repairs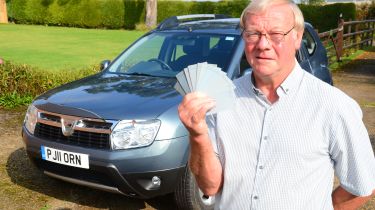 It's not quite Fifty Shades of Grey, but one Dacia Duster owner contacted us after his car was accidentally given a two-tone paintjob following a repair.
The problems started for reader Phil Horn of Waterlooville, Hampshire, when the manufacturer contacted him last May about a paintwork campaign. In a letter to its customers, Dacia UK explained: "It has been found that an inconsistency in the process of painting the bodywork may cause some surface corrosion to appear on a limited number of Dusters delivered between January 2013 and August 2014."
The letter added: "We are confident that you will be satisfied with any repair we may have to do to your Duster," and promised owners that they would receive an extra year's corrosion and paintwork warranty.
Phil said his 14-plate car seemed fine at the time, but booked it into dealer Martins of Basingstoke to have the work carried out. However, he told us he was shocked when the car was returned in a worse state. He said: "There was damage to the top of the offside front wing and rear bumper, and the paint applied was a different shade of grey!"
He complained to Dacia, and it suggested he send the car to local specialist GC South in Southampton to be inspected. The report concluded that Phil's Duster needed extensive bodywork and paint repairs, estimated to cost around £3,000.
Phil told us Dacia claimed the cost was too high, and wanted his dealer to repair the damage instead. "It said it would send an area manager to inspect the car, but that just never happened," Phil explained, adding that he's still waiting for the work to be carried out, nine months later.
A Dacia spokesman disputed Phil's claims. He said: "The customer declined the offer for Martins of Basingstoke to review the repair work, which has prolonged this."
We asked Dacia why the work was flawed in the first place, and the firm admitted it still hadn't inspected the car itself. Its spokesman added: "Dacia UK would like to review the work on site with the presence of an area manager." It's now offering to do that, and will give Phil a courtesy car while it confirms what repairs are needed.
Engine management light: top 5 causes of amber engine warning light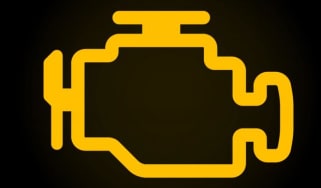 Engine management light: top 5 causes of amber engine warning light
Best new car deals 2022: this week's top car offers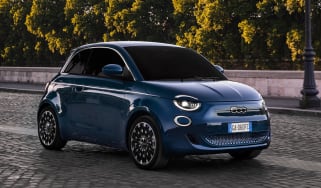 Best new car deals 2022: this week's top car offers
Top 10 cheapest electric cars 2022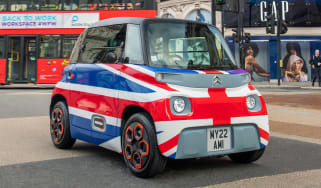 Top 10 cheapest electric cars 2022