Infiniti announces plans for electrification
Nissan's luxury brand to focus on hybrid and EV technology
Japanese luxury car manufacturer Infiniti has announced plans for a number of new electrified models.
Speaking at the Automotive News World Congress, Nissan chief executive officer Hiroto Saikawa confirmed that both hybrid and all-electric models are on the way.
Infiniti's hybrid models will use 'e-POWER' technology from parent company Nissan, so it's expected that it will first focus on range-extender EVs. Infiniti confirmed that its first all-electric car will arrive in 2021.
In the longer term, Infiniti expects that hybrids and EVs will account for more than half of its worldwide sales by 2025, although certain models (like the large QX80 SUV) will still be powered by traditional petrol and diesel engines in certain markets.
Infiniti Q Inspiration Concept
The news comes following the Detroit Motor Show debut of the Infiniti Q Inspiration Concept – a car that previews a new design direction for the brand.
The concept features bold styling cues like a full-width rear light, a large vent behind the front wheels and sleek, pillarless four-door coupe bodywork, along with a large glass rear panel, stylish metal and carbon-fibre wheels and a bold rear bumper treatment. It's possible that toned-down versions of these details could make it to production in the coming years.
Infiniti claims the concept "is the first manifestation of Infiniti's new form language for an era of advanced powertrains and presents a design vision for vehicles in this segment" – in other words, the concept will preview the styling of future Infiniti production hybrid or electric models.
More than being just a styling exercise, the Q Inspiration is powered by Infiniti's latest VC-Turbo engine technology – that is, an engine that can change its compression ratio to offer V6-like power from four cylinders. This first featured on the latest Infiniti QX50 SUV and is likely to find its way into future Infiniti models. The company says that because the new engine is so compact, the Q Inspiration's rather futuristic interior boasts as much space as you'd find in a large saloon.
The Q Inspiration concept also makes use of Infiniti's Nissan connection with the fitment of clever 'pro PILOT' autonomous technology, which allows the car to drive itself on motorways and even at junctions.
Infiniti executive design director Karim Habib said: "We aim to take traditional saloon architecture to its next stage of evolution. Experimenting with new proportions in an established segment with the arrival of smarter, compact powertrains, the Q Inspiration features a shorter hood and elongated body, with all the benefits to interior wellbeing, comfort and space that this layout entails."
Best new car deals 2022: this week's top car offers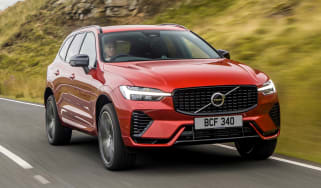 Best new car deals 2022: this week's top car offers
Engine management light: top 5 causes of amber engine warning light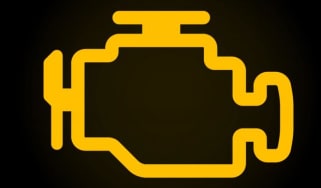 Engine management light: top 5 causes of amber engine warning light
New MG 4 is an affordable electric hatchback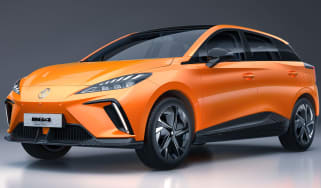 New MG 4 is an affordable electric hatchback