Alpina brings world's fastest production estate to the UK
BMW 5 Series-based B5 Bi-Turbo will reach speeds of over 200mph
Alpina, the manufacturer of extensively tuned and reworked BMWs, has announced it will sell its B5 Bi-Turbo in saloon and Touring estate form in the UK. With a top speed of 200mph, the latter is set to be the world's fastest production estate car; meanwhile, the saloon's starting price of £89,000 makes it the cheapest car with 200mph ability sold here.
Both cars are powered by Alpina's own 4.4-litre V8 petrol engine, which is based on a BMW unit, but extensively tuned to produce 600bhp. The result is a top speed of over 200mph for both saloon and estate, along with 0-60mph times of 3.4 and 3.5 seconds respectively. Both come with four-wheel drive and rear-wheel steering to maximise grip, traction, stability and safety. Improved brakes and a specially modified eight-speed automatic gearbox also feature.
Tuned suspension offers a compromise between comfort and sportiness that deliberately steers clear of the track-focused character of BMW M cars, with Alpina adding its own Comfort Plus setting to better suit the car's more relaxed character.
Inside, Alpina has taken the basic BMW 5 Series layout and added swathes of bespoke leather and wood finishes, both of which can be customised to the customer's specifications, along with the famous Alpina badge on the steering wheel.
Exterior design touches help set the B5 apart from lowlier 5 Series models: aerodynamically optimised splitters and spoilers improve downforce while adding a sporty look, while modern versions of Alpina's iconic multi-spoke alloy wheels are wrapped in specially developed Pirelli P Zero tyres. There are also four exhaust exits at the back (Alpina fits its own stainless-steel system with selectable sounds) and the option of trademark Alpina colours and side stripes.
Alpina has a strong relationship with BMW that sees all its models covered under an officially endorsed three-year/120,000-mile warranty. Fewer than 100 Alpina models are sold in the UK every year, so you're unlikely to pass another on the road.
Prices for the Alpina B5 Bi-Turbo saloon start at £89,000, while those for the Touring version start at £91,000. Both are available to order now.
Best new car deals 2022: this week's top car offers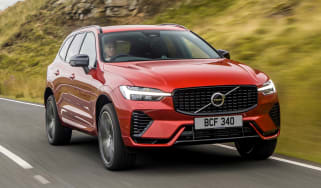 Best new car deals 2022: this week's top car offers
Engine management light: top 5 causes of amber engine warning light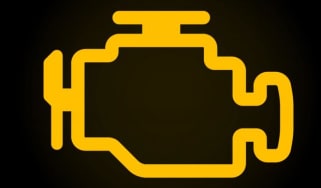 Engine management light: top 5 causes of amber engine warning light
Top 10 cheapest electric cars 2022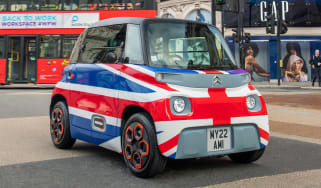 Top 10 cheapest electric cars 2022