Byton brings China to the EV revolution
We experience Byton's electric car debut at Las Vegas' Consumer Electronics Show
There's a new Chinese player in the growing electric-car market – or so Byton's CES debut would have us believe – and we've taken a ride in its first cutting-edge creation.
Right now, Tesla probably has the most famous name in electric cars, with mainstream manufacturers such as Kia and Hyundai leading the charge to bring electric vehicles to a wider audience. But this month's Consumer Electronics Show in Las Vegas introduced the world to Byton as a new name in EVs.
Byton is a name that few will be familiar with, but the Chinese start-up hopes that this won't be the case for long. Headed by Carsten Breitfeld, a man whose CV boasts leadership of BMW's i8 development programme, Byton aims to grab a lucrative slice of the electric-car market, alongside such names as Polestar and industry pioneers Tesla.
Its concept car, unveiled during CES, is nothing if not attention-grabbing, and perhaps the most eye-catching of its features is a 'shared experience display'. This is the name given to a screen that spans the dashboard, measuring 125cm wide and 25cm deep. It's said to show a multitude of information types, from navigation through to video-conferencing, and supports Breitfeld's claim that the Byton is "the world's first Smart Intuitive Vehicle, or SIV".
Byton electric car technology
The display is part of a suite of features that connect with smartphones, enabling not only entertainment and communications, but also health and fitness advice. To take control, you don't use anything as rudimentary as a key – entry is granted by cameras and facial recognition. What's more, in what seems like a nod to a ride-sharing future, your preferences will be stored in the cloud to be transferred to any Byton.
The Byton will make use of artificial intelligence to learn frequently followed routes, routines and driving habits, while 5G connectivity is on the cards once it becomes established. A voice-command system offers Amazon Alexa support, while hand gestures can be used to navigate menus on that expansive screen. A second screen, styled like a tablet computer, is mounted ahead of the steering wheel and offers driver control of the shared experience display, as well as seat functions. Passengers aren't left out, either, with individual screens for two in the rear.
Although it's only a prototype, it's hard to ignore the Byton's excellent build quality. The Chinese company has mentioned a saloon and an MPV in its future, both using the same platform, as well as battery and electric-motor combinations. Level three autonomy is billed to be a feature of early production models, which are expected on sale in China in 2019.
Europe and the US are set to follow in 2020, with over-air upgrades promised that will bring the Byton to level four autonomy. Self-driving technology is promised to be a big part of the Byton experience, particularly when the front seats are turned through 12 degrees to create a 'shared space' in which all on board can relax.
Two battery and motor combinations are proposed. The entry-level model will use a 71KWh battery and a 200KW (268bhp) electric motor, while a 95KWh version will boast a power output of 350KW (470bhp). No performance claims have been made for either, although Byton quotes the more powerful version as capable of covering 323 miles on a full charge, with 248.5 miles possible from the 71KWh car.
Byton sneak preview
We were able to gain a taste of the Byton experience in a 'backstage' event at the CES, with a passenger ride on a specially designed track. Having already noted a high standard of build and presentation, it seems that this electric newcomer has a lot more to offer besides.
With the lavish, leather-trimmed chair swivelled electrically into 'shared space' mode, a tour of the gesture-control system previewed what seems to be the most intuitive of its kind yet. The shared experience display is easy to use and the graphics are clear and crisp. With a good view of the driver's information as well as infotainment features, passengers really can feel involved in what's going on.
On the move, the Byton's acceleration gave the impression of matching more familiar electric cars, with thrust that pins you back in your chair. There was barely any trace of body lean in corners, either, thanks to the heavy batteries and motors being positioned low in the Byton's structure. The ride felt smooth, with few complaints likely from passengers about comfort or interior space – two adults can comfortably recline in the back.
Byton electric car pricing and availability
Byton claims that the bold looks of its first car won't change much for production. An insider told us that the show car is "about 90% accurate". If so, the car's hi-tech 'smart surfaces', which use LEDs around the headlights to communicate with other road users, will be unlike anything offered by rivals.
With impressive build quality evidenced by the show car, it's clear that Byton has its eyes set on the premium market. Rather than establishing a dealer network, it seems Byton plans to open 'brand centres' instead, and $45,000 has been quoted as the North American starting price. However, right-hand-drive production has yet to be confirmed and it's uncertain as to when – or if – Byton will make it to the UK.
Engine management light: top 5 causes of amber engine warning light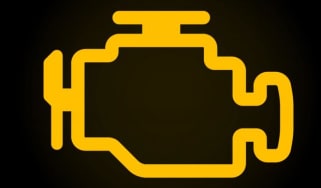 Engine management light: top 5 causes of amber engine warning light
Best new car deals 2022: this week's top car offers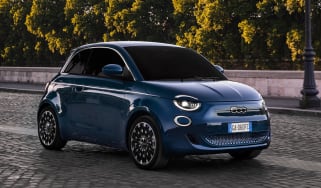 Best new car deals 2022: this week's top car offers
Top 10 cheapest electric cars 2022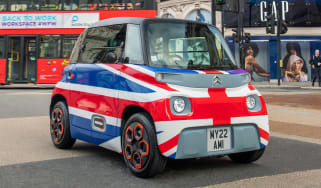 Top 10 cheapest electric cars 2022