Used car buyers more likely to stick with diesel
New research suggests used car buyers prioritise running costs over emissions concerns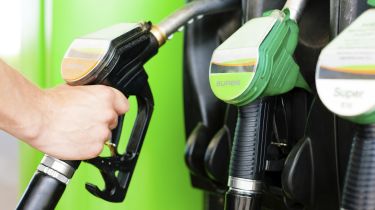 Used-car buyers are ignoring recent scare stories and are continuing to snap up secondhand diesels, according to online car retailer BuyaCar.co.uk.
It found that while sales of new diesel cars slumped by 17% last year, there has been very little change in demand from used-car buyers. It said that almost half the used cars sold in 2017 were diesel-powered.
The findings suggest consumers are continuing to prioritise daily fuel economy and cheaper road tax for cars registered before 1 April 2017 over concerns about diesel-car emissions.
BuyaCar's data shows a swing of just 3% away from diesel, compared to a new-car diesel slump of 17%. Official used-car sales figures will be released by the Society of Motor Manufacturers and Traders next month.
Additional research by BuyaCar shows that a third of used-car buyers are planning to stick with diesel when choosing their next car. Almost four out of five who are planning to buy new next time will avoid diesel.
BuyaCar managing director Austin Collins said: "The stronger confidence in diesel among tomorrow's used-car buyers has been an interesting discovery and confirms our own used-car sales performance during 2017, which saw rising sales overall and diesel's share changing very little.
"In 2016, diesels accounted for 46.8% of our total sales. In 2017, diesel sales shot up by almost as much as petrol cars and ended the year still representing a hefty 44.1% of our total.
"When you compare that with the official national new-car sales data, which showed new diesel car registrations collapsing at three times the rate of the overall new-car market decline, it suggests much greater confidence in the used diesel market.
"Our research into future buying intentions confirms this, with significantly more used-car buyers planning to choose diesel again, compared to the intentions of new-car customers.
"It seems that used-car buyers are perhaps a little bit more canny about the undoubtedly strong economic case that still exists for many motorists to stick with diesel, despite increasing taxation and other penalties designed to encourage take-up of other fuel types.
"The apparent collapse in consumer confidence around new diesel cars bears all the hallmarks of a panic that isn't necessarily justified by events in the real world.
"Our own sales performance and research into consumer buying intentions suggests that a significant segment of buyers are perhaps a little more canny in making up their own minds rather than being carried along by the tide of anti-diesel sentiment."
Top 10 best hybrid cars 2021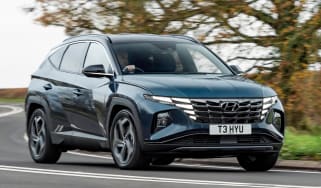 Top 10 best hybrid cars 2021
Genesis GV80 SUV review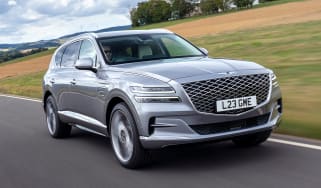 What is AdBlue?