Honda Civic: The Smarter Choice (sponsored)
Over 10 generations, the Honda Civic has been honed to make it the smarter choice. We explain how...
For 40 years, the Honda Civic has been a byword for dependability. But as the needs of family hatchback buyers have grown, so too has the Civic. Today's 10th-generation model is as dependable as the Civic always has been, but offers an unbeatable blend of practicality, driving pleasure, efficiency and dramatic styling unrivalled in this kind of car.
So, to celebrate a remarkable 10 generations of Honda Civic, read on to discover the 10 reasons why it really is the smarter choice.
Superb economy in the real world
The new 1.6-litre i-DTEC diesel engine not only provides exceptional fuel economy on paper, but it's among the first engines to be tested using the latest standards to ensure its figures are replicated in the real world. CO2 emissions of just 93g/km are exceptionally low for this kind of car and the promise of up to 80.7mpg will please all owners.
Whisper-quiet refinement
A quiet and smooth driving experience takes a great deal of engineering know-how and the Civic excels here. It has a lightweight yet rigid bodyshell and a sophisticated suspension system designed to keep driver and passengers removed from the worst that British roads can throw at it. Wind noise is kept to a minimum thanks to the car's aerodynamic shape.
Engaging dynamics
That light and rigid bodyshell and clever suspension system pay dividends when it comes to driving enjoyment. The Civic has a low centre of gravity and was developed from the ground up to provide an agile drive – but not at the expense of comfort. Selected top-grade models also feature an adaptive damping system, which allows the driver to choose from normal or dynamic settings for a more comfortable or sportier drive, depending on their mood.
State-of-the-art design
For more than a decade, the Honda Civic has looked like nothing else on the road. Its daring design has been further honed for the 10th-generation model. It's longer, lower and wider and clothes an exceptionally spacious interior in a muscular, taut and aerodynamic shape that owes as much to elegant saloon cars as it does to practical hatchbacks.
Unrivalled interior space
It's not just interior room and boot space that leads the class which make the new Honda Civic an exceptionally practical car, it's the little features that make it a standout model. There's a wide and tall boot opening and a clever side-opening luggage cover that extends from a small removable cassette. Plus, there's plenty of storage inside the car, such as a hidden area behind the centre console.
Bristling with the latest tech
The new Honda Civic (SR grade and above) packs the latest generation of Honda's CONNECT audio and information system. This bundles the DAB digital radio, Apple CarPlay and Android Auto technology that buyers demand. Add to that Garmin satellite navigation, a multi-angle rear-view camera, wireless smartphone charging and LED lighting (depending on grade) and it's clear the Honda Civic is as connected as you need it to be.
Safe and sound
With a full five-star rating from safety testing experts Euro NCAP, you can be sure the Honda Civic will keep you and your loved ones safe. It scored an impressive 92% for adult occupant protection and 88% for its active safety systems – no rival scored more in 2017. That's because of an impressive range of 'big car' safety features, including a Traffic Sign Recognition System and Whiplash Lessening Front Head Restraints. That comes in addition to an exceptionally strong body and a range of smart technology that can help you avoid a crash in the first place.
British success story
For almost a quarter of a century, the Honda Civic has been proudly built in Britain. Over that time, Honda's factory in Swindon has produced more than two million examples for the UK, Europe and even Japan. The factory employs around 3,000 skilled workers, ensuring the Civic remains one of the UK's most enduring success stories.
Sports car thrills
The latest Honda Civic has spawned one of the most admired hot hatchbacks currently on sale. The Civic Type R set a lap record at the Nurburgring in Germany for a front-wheel-drive car. Its time of 7 minutes 43.8 seconds is faster than some supercars costing 10 times more and has set the Civic Type R's place in the history books. None of this would be possible without the clever advanced engineering of the standard Civic.
All at a price you can afford
With all this cutting-edge technology combining to make the Honda Civic a car that demands your attention, you might expect a price tag that's just out of reach. But you could park a Honda Civic 1.6-litre i-DTEC SE manual on your drive for just £249 a month on one of Honda's arresting PCP finance deals. And if you're a buyer who prefers to pay cash, the Civic is equally appealing, with prices starting at £20,120.
Take our survey for your chance to win £100 Halfords vouchers.
Electric MG 4 to arrive in September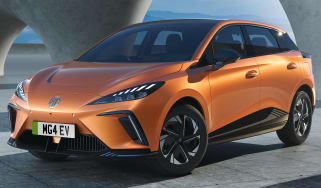 Electric MG 4 to arrive in September
Engine management light: top 5 causes of amber engine warning light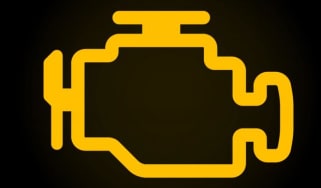 Engine management light: top 5 causes of amber engine warning light
Best new car deals 2022: this week's top car offers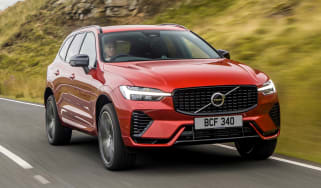 Best new car deals 2022: this week's top car offers