Drivers call for equal rights for cats and dogs
Poll finds laws for reporting run-over cats out of step with public opinion, echoing proposals from Labour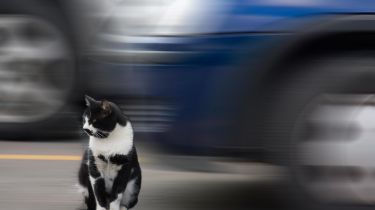 Drivers who run over cats on the road should have to report it to the authorities, an exclusive Carbuyer survey has found, with 59% of 1,600 readers saying the requirement to do so if you run over a dog should be extended to felines.
Those results closely echo a new 'Animal Welfare Plan' policy proposal from the Labour Party, part of which would "require motorists to report accidents where an animal has been injured".
Present rules mandate that motorists who hit a dog must report the incident to the police, yet hitting a cat requires no action from the driver at all.
A lack of hard data makes official figures for run-over cats hard to come by, but figures from Highways England, whose 4,300-mile motorway and major road network comprises just 1.9% of the UK's roads, show 320 dead cats were found on its roads over a two-year period. This suggests at least 8,000 dead cats are left unreported on the rest of England's 245,000 miles of road each year.
And while reporting so many dead cats to the police would be problematic, more could still be done – not least because only 25% of cats struck on the road are said to survive their initial injuries, meaning many are left to suffer and pass away at the roadside instead of receiving medical attention.
An RSPCA spokesman told Carbuyer the organisation "would always encourage people to stop [and] see if they can help the cat by taking it to a vet for treatment". The animal charity added that Highways England could also do more to help, as in 2016 it "agreed to scan dogs found dead on roads for microchips so their owner could be traced". The RSPCA would "like to see the same [policy] for cats".
Addressing the Labour Party's new Animal Welfare Plan, David Bowles, the RSPCA's head of campaigns, told Radio 4: "we need to look into the practicalities of this… [but] the RSPCA is not averse to the idea".
Those sentiments are echoed by Cats Protection, whose head of advocacy, Jacqui Cuff, said: "the best thing is for motorists to help injured cats as much as they can".
Carbuyer readers seem to agree with animal charities, as 57% of them said they would stop if they hit a cat, either taking it to the vet, reporting it to the police or trying to find its owners.
Campaigner Mandy Lowe feels passionately about this issue, highlighting that cats often "mean the world to their owners and are an extension to the family." Lowe set up an online petition calling for legislation on the problem, which has received over 75,000 online signatures, as well as a website to promote awareness of the issue.
Lowe told us: "If a driver doesn't make attempts to locate the owner, or take the cat to a vet to be scanned for a microchip, the body will be left for the council's waste disposal teams to collect".
Because the Road Traffic Act doesn't require drivers to take action if they hit a cat, Lowe says owners often "never receive the closure they deserve". She added that she was "encouraged" by the results from Carbuyer's survey, which indicate the public "understands the need for government to make improvements" to legislation.
New electric MG4 hatch to start at £25,995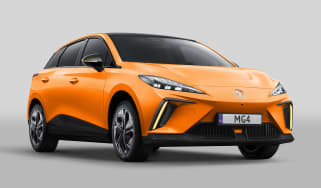 New electric MG4 hatch to start at £25,995
Kia EV4 SUV to take on the Volvo XC40 Recharge
Kia EV4 SUV to take on the Volvo XC40 Recharge
Best new car deals 2022: this week's top car offers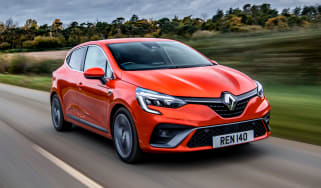 Best new car deals 2022: this week's top car offers