Watchdog: Owner in long wait for Jaguar XF hot seat
Steve claims Jag's heated seats take 15 minutes to reach desired temperature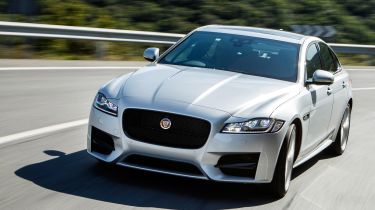 In the midst of a cold snap, heated seats are one of those luxuries that make all the difference - but only if they get up to temperature quickly.
Steve Halshall, of Tunbridge Wells, Kent, got in touch after noticing the climate seats in his top-spec Jaguar XF Portfolio took up to 15 minutes to warm up. His car comes with climate seats as standard, which 
offer ventilation and heat options.
But Steve said the heated function was "next to useless". He added: "They take up to 15 minutes to get warm enough to turn off, compared to just five minutes with the standard seats."
Steve complained to Jaguar HQ, and its customer services adviser wrote to explain the tech on the two seat types was different.
She said: "Heated seats contain heater mats with a resistive copper wire element sewn in that heats up when 
a current is passed through it.
"Climate seats contain Micro Thermal Modules that actively heat or cool air through the use of a Thermo-Electric Device and blow this hot or cold air through the perforated trim to the occupant." The adviser admitted: "It has been established that heater mats get to temperature quicker than climate seats, and as such we are investigating new technologies to improve upon this on future model years."
However, the adviser added: "Jaguar believes that your vehicle is working to the design intent; as such no further action is currently required." A frustrated Steve said: "Imagine paying extra for something and it stops another function on the car from working! Who would opt for that?"
We asked Jaguar if it would pay to downgrade Steve's car seats to standard ones free of charge, but its spokesman said: "No. Should any faults be found, the car would, of course, be repaired under the T&Cs of the warranty. Should no fault be found the car would be left at the specification that the customer chose to buy."
Jaguar has offered to carry out further investigation on the car, but Steve told us: "This is a pointless exercise. It's been in before and compared with a similar vehicle. The fault was the same in both."
Car dashboard warning lights: the complete guide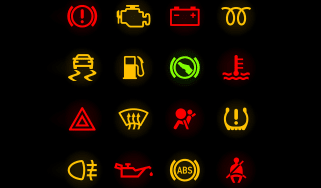 Car dashboard warning lights: the complete guide
What are Audi TFSI petrol engines?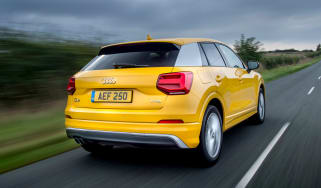 What are Audi TFSI petrol engines?
Best new car deals 2021