Lagonda Vision Concept shows Aston Martin's electric future
Geneva concept launches Aston Martin's all-electric luxury sub-brand
Aston Martin has revealed its Lagonda Vision Concept – a luxurious EV whose design previews two new models set to arrive by 2023 under the revived Lagonda name. Aston Martin claims that Lagonda "aims to be the world's first zero-emission luxury brand".
Production of the first new Lagonda model is set to begin in 2021; the Vision Concept was displayed alongside two scale models – a coupe and an SUV – which showed how its futuristic design could be interpreted for future Lagondas.
The concept's design is forward-thinking and, according to Aston Martin chief creative officer Marek Reichman, "distinctive and luxurious without being grandiose". The car's rakish profile, short, low bonnet, eye-catching front end and dramatic rear doors give it its own character, while integrating references to previous models with the Lagonda name – especially the ultra-exclusive Aston Martin Lagonda Taraf introduced in 2015.
Reichman confirmed that the Lagonda's styling is deliberately set apart from that of its Aston Martin siblings. He suggested that the car's design came from "the need to make a bold design statement, to establish Lagonda as a company of the future and to show how technological advancement can help liberate design, too.
"So while Aston Martin design language can be seen as organic and natural, that of Lagonda is more sculptural, shocking and challenging," he said.
The anti-traditional theme continues inside the Lagonda Vision Concept, where unusual design and materials come together to create a luxurious, modern interior. The seats are trimmed in wool, while carbon-fibre, ceramics and silk are used elsewhere for trim, functional buttons and carpets respectively.
Lagonda is preparing for a fully autonomous future and as such the Vision Concept previews what a 'level four' autonomous vehicle might include – in this case, a steering wheel that can be used on either side of the car or folded away completely. The front seats can rotate to face the rears, too. Lagonda claims the car would be fully aware of its surroundings and offer sophisticated connectivity and cyber security.
The Vision Concept's EV capabilities are similarly futuristic: Lagonda suggests a real-world range of 400 miles, with a full wireless charge completed in just 15 minutes. Four-wheel drive also features.
Only time will tell exactly what form Lagonda's first production model will take – and just how much of the Vision Concept's design and technology will make its way to showrooms.
Best new car deals 2022: this week's top car offers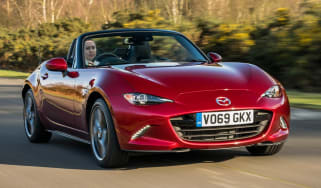 Best new car deals 2022: this week's top car offers
Top 10 best cheap-to-run cars 2022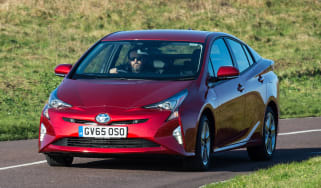 Top 10 best cheap-to-run cars 2022
UK road tax 2022: VED tax rates and bands explained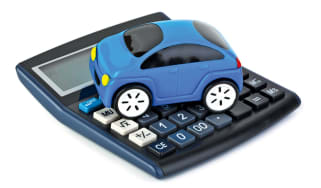 UK road tax 2022: VED tax rates and bands explained