Watchdog: Ford Fiesta owner is frozen out by air-con trouble
Kevin mystified by Ford's system, which works in winter but won't switch off in summer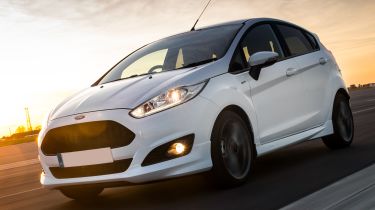 Air-conditioning systems shouldn't just be switched on during hot summer months; running them during the winter keeps the coolant flowing and the systems lubricated. This can also stop moisture building up, which can otherwise lead to mould and bacteria, causing the cabin to smell.
But for Ford Fiesta owner Kevin Tanner, of Eastleigh, Hants, winter is the only time he can use the air-con in his 15-plate car. That's because his system freezes over when the ambient temperature is around 22 degrees and it's humid outside.
Kevin told us: "The air-con comes on, but then it just doesn't stop – until eventually all the pipes are frozen solid." However, despite repeated attempts by dealer Hendy Ford Winchester to repair the set-up, he believes it's still not fixed.
"The car started doing this about four weeks after delivery. Since then, it's been to the garage around 20 times. I think it's had almost every part of the air-con system replaced. It was there so often, in fact, that the garage keeps my spare keys!" he said.
Kevin argued the dealer should offer a like-for-like replacement. But while Hendy Ford Winchester is willing to do this, Kevin told us Ford has refused to contribute. Instead, it sent a technician to the dealer's workshop to check the car, and has since claimed the fault with the Fiesta's air-con is now fixed.
A Ford spokesman told us: "As a result of a Ford engineer's visit to the dealership, a new control module was fitted on 5 October and tested without the evaporator freezing. We followed up with the customer on 20 October, after two weeks in service, and understood that he was satisfied."
But Kevin says he's far from it, adding: "Ford doesn't know what's wrong with my air-con. And as it's currently too cold for the problem to re-appear, how can it possibly know if this latest fix has worked?"
We put this claim to Ford, but it refused to comment. Kevin is also concerned that, by next summer, his warranty will have expired and he'll have to pay for any further repairs.
However, the Ford spokesman said: "We will be pleased to consider goodwill compensation for any air-con issues on this car for the balance of 2018."
Best new car deals 2022: this week's top car offers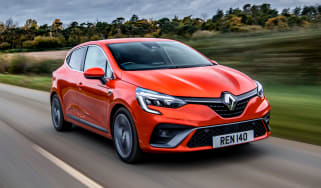 Best new car deals 2022: this week's top car offers
BMW X3 vs Mazda CX-60 vs Volvo XC60 – which should you buy?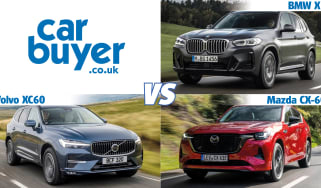 BMW X3 vs Mazda CX-60 vs Volvo XC60 – which should you buy?
New electric MG4 hatch to start at £25,995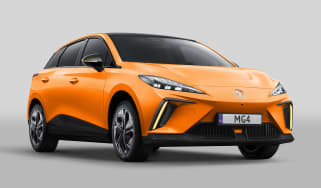 New electric MG4 hatch to start at £25,995