Watchdog: Vauxhall says jerky Mokka X 'is normal'
Owner Andrew told hesitation is just a characteristic of his small turbo SUV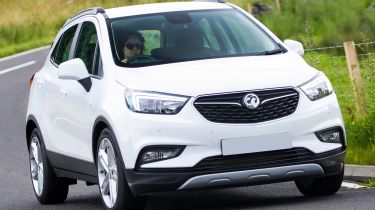 When is a problem not a problem? That's a question Andrew Hamilton, from Crowborough, East Sussex, asked after taking delivery of his new Vauxhall Mokka X in May last year.
Whenever Andrew pulled away 
in his 1.4-litre petrol SUV, 
it was really jerky – yet Vauxhall 
was adamant there was no problem. Andrew explained: "When pulling away from a junction in first gear, the car could be incredibly jerky and hesitant, kangarooing noticeably."
Andrew felt this hesitation had the potential to be dangerous, and left him with "no confidence" when taking off from junctions and roundabouts.
He reported this hesitation almost immediately to his supplying dealer, SLM Vauxhall of Tunbridge Wells, Kent, but while the sales manager there went for a test drive, staff wouldn't take his car into the workshop to investigate further. Vauxhall's customer services, meanwhile, told Andrew the problem was merely a characteristic of the car.
Frustrated, Andrew switched dealers, and found EMC Uckfield Vauxhall more helpful as it attempted to find a fix. But a solution seemed way off: although he was told that Vauxhall had issued a technical service bulletin for jerky take-off in 1.4-litre turbo Mokka Xs like his car, the company hadn't developed the necessary software patch to address it.
Andrew turned to us for help and, just a week after we spoke to Vauxhall, his Mokka X was the first in the country to receive a software patch to fix the jerkiness, and its application has "transformed" the car.
"After the update was applied, the hesitation disappeared," he told us.
"I even think the engine response is improved. It's like driving a different car."
Despite such a big change, Vauxhall maintains "there is no fault with the vehicle; it performs as designed".
However, a spokesman added that if Mokka X owners feel their cars do not suit their "driving style", the company has "a minor software adjustment available from Vauxhall retailers 
for those owners who require it".
Nissan Ariya vs Volvo XC40 vs Volkswagen ID.4 - which is best?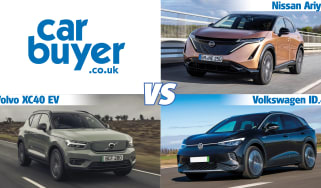 Nissan Ariya vs Volvo XC40 vs Volkswagen ID.4 - which is best?
Best new car deals 2022: this week's top car offers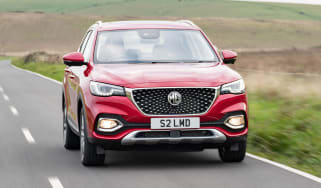 Best new car deals 2022: this week's top car offers
Top 10 best electric family cars 2022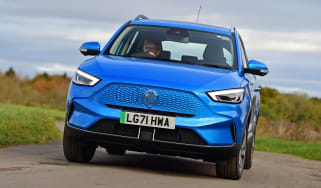 Top 10 best electric family cars 2022