Watchdog: Months to sort out squeaky Range Rover Evoque
Ray Hayes was at his 'wits' end' after mechanics couldn't find source of annoying noise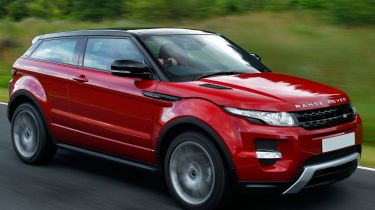 Intermittent faults can be tricky to track down, often requiring at least a few days of inspections, but Ray Hayes, from Stockport, Cheshire, got in touch after his dealer took months to fix a noise in his 14-plate Range Rover Evoque.
Ray told us: "The squeak wasn't there all the time, but would either manifest shortly after setting off, going over a bump or turning. I thought it might be something 
to do with the suspension or gearbox."
Ray took his Evoque to local dealer Guy Salmon Land Rover in Knutsford 
in July to have the problem fixed under warranty, but the mechanics were unable to locate the source of the squeak.
Despite the initial difficulties, Ray hoped his car would soon be fixed. Unfortunately, the garage had Ray's Evoque for more than three months and was unable to solve the problem. He was given a courtesy vehicle to keep mobile during the investigation.
After another month, Ray contacted us for help. "The garage had admitted they couldn't seem to solve the problem, and I was left at my wits' end," he said.
A Land Rover spokeswoman told us the company "had escalated the case" and was "working on getting the vehicle sorted and to arrange a suitable goodwill gesture". A week later, Ray was told his Evoque was ready to be collected, the squeak having been tracked down to a gearbox fault.
He was offered a year's extended warranty by the manufacturer in goodwill, but felt this didn't reflect the four months he'd been without his car. Land Rover and the dealer then agreed to write a cheque for £1,000 as a goodwill gesture.
Although Ray accepted this offer and subsequently got his Evoque back, he said: "This has taken four months to solve, and the dealership never seemed that bothered about my car, or the length of time it was taking to fix."
A Land Rover spokeswoman said the company offered Ray "our most sincere apology for his inconvenience". She added the delay was due to "the complex diagnostics undertaken by our retailer prior to the matter being referred to our Customer Experience team".
New electric MG4 hatch to start at £25,995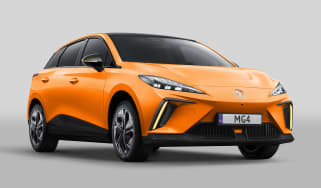 New electric MG4 hatch to start at £25,995
Best new car deals 2022: this week's top car offers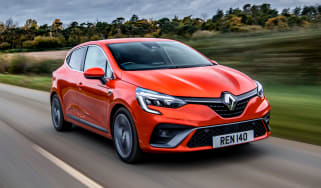 Best new car deals 2022: this week's top car offers
Kia EV4 SUV to take on the Volvo XC40 Recharge
Kia EV4 SUV to take on the Volvo XC40 Recharge