Vauxhall to terminate all dealer contracts in 2019
All UK Vauxhall dealer contracts will end in April 2019 before the entire network is re-franchised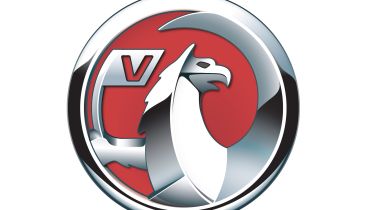 Vauxhall has confirmed a reduction in its UK dealer network, saying that it expects only the 'majority' of dealers will retain their franchises after all contracts are terminated in April 2019. The plan is for the entire Vauxhall dealer network to be re-franchised after that date in a major shake-up of the brand's operations.
The move was confirmed by Vauxhall boss Stephen Norman who said that the company is to give its network of 326 dealers run by 93 groups two years notice on April 30th this year. Combined, the existing Vauxhall dealers employ 12,000 people in the UK.
Mr Norman refused to discuss specific numbers but the boss didn't rule out cuts. He would only say that the company will continue to operate the second biggest dealer network in the UK from 2020 onwards, which would mean the plan is for at least 200 franchises to remain.
"I do not expect anyone to lose their jobs as a result of this – I do not expect there to be a reduction in retail outlets as a result of these changes. Those retailers [who lose their franchises] will take on other businesses," Norman said.
The move follows the much-publicised takeover of Vauxhall and Opel by the PSA Group which owns the Peugeot, Citroen and DS brands and Norman also said that it will be inevitable that Vauxhall dealers would be sharing locations and facilities with the French company's brands. A similar process will be carried out across Europe, where Vauxhall models are sold with Opel badges, with the aim of increasing profitability.
"Re-franchising is not something that doesn't happen at regular intervals within the motor industry, it last happened with Vauxhall Opel in 2013." said Norman.
"Conditions are changing, competition is more ferocious and different methods of consumption, which includes online, are changing the way people buy cars."
Vauxhall will make the decision as to which dealers will get the new contract in the third quarter of 2018. Those new franchise deals and the accompanying contract terminations will then take effect from 30th April 2020.
Carbuyer comment
The PSA takeover of Vauxhall always looked likely to bring major changes to the famous British brand. PSA has seen the success of other giant manufacturer groups, notably VW and the Renault Nissan Alliance, and clearly views its own expansion as a route to a secure future with bigger profits.
Even before the takeover went through we were seeing increased technology sharing between Vauxhall, Peugeot and Citroen cars and that will only increase in future as more Vauxhall models move to use PSA Groupe platforms and engines.
The news of a consolidation of the extensive Vauxhall UK dealer network is another part of this process and it's likely that car buyers will see Vauxhall dealers sharing locations with their Peugeot, Citroen and DS equivalents in 2020 and beyond. What will be most interesting, perhaps, is how PSA attempts to position its expanded stable of brands so that each offers customers something different in the marketplace.