Soaring petrol and diesel prices force motorists off the road
High UK petrol and diesel prices are leading to fewer journeys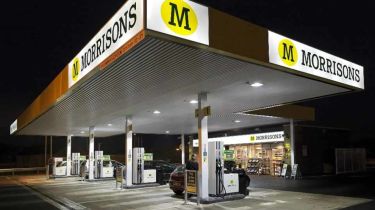 Many motorists are cutting back on driving as the price of petrol and diesel reaches its highest point since December 2014, according to the latest research.
The poll of over 17,000 AA members found that 15% of people were driving less, while 9% had made savings in other areas and 14% had done both. In total, 38% were making changes to save money because of the rising cost of fuel.
At the time of the research two weeks ago, the average cost of unleaded was 122.4p, while diesel stood at 125.2p. Prices have now risen to 124.2p and 127.1p respectively.
According to the poll, young drivers are the most seriously affected by the price hikes, with more than half (55%) of 18-24 year olds needing to make savings by driving less or reducing other outgoings.
AA president, Edmund King, commented: "Once again, we're beginning to see the spectre of some drivers having to make a choice between cutting back on household expenditure or being able to afford to drive to work. With rising mortgage costs and higher pension contributions, more and more drivers are being pushed towards that precipice".
What makes up the price of fuel?
There are three main factors in the price of fuel; taxation, production costs, and the profit made by the fuel company itself.
When you pay for petrol, diesel or bioethanol, fuel duty and value added tax (VAT) imposed by the Government accounts for around 65% of the cost. Fuel duty is fixed, regardless of fluctuations in oil prices, and is currently frozen at 57.95p - the same amount it has been since 2010. Another 20% is added via VAT, with the overall extra cost depending on how much fuel you purchase.
The wholesale cost of the fuel itself is next on the list, combining fluctuating factors such as exchange rates, global oil prices and supply and demand.
Lastly, a small share of the price of fuel goes to the filling stations themselves. Typically this can be around 2p-5p per litre, while motorway services may charge more and supermarkets often operate with smaller profit margins or even at a loss to attract customers.
Why does petrol and diesel cost so much?
The cost of oil dropped significantly from over $100 a barrel in 2014 to just $40 in 2016, yet the price of fuel on forecourts hardly changed.
That's because the price of oil only represents around a third of the cost of diesel and petrol when we go to fill up. The largest proportion of the total cost comes from Government taxation that remains frozen.
How can supermarkets offer cheaper fuel than other garages?
Supermarket petrol stations have become renowned for offering the lowest fuel prices and undercutting independent forecourts. They are able to do this because of their market power, with giants like Tesco, Sainsbury's, Asda and Morrisons locked in competition. By keeping their prices lower they hope that motorists will combine fuel stops with their weekly shopping trips.
However, the gap between supermarket prices and those on independent forecourts isn't huge, with motorists saving an average of 2.9p per litre when topping up with unleaded at supermarkets in March 2018, according to the AA's fuel price reports.
Why is diesel more expensive than petrol?
Despite diesel and petrol being taxed by the Government in the same way, diesel has traditionally cost more than petrol because domestic refineries have struggled to meet demand, requiring the UK to import diesel from abroad.
Recently, an influx of cheaper diesel from countries including Saudi Arabia means its wholesale price is closer to that of petrol, resulting in a less noticeable difference in price between the two fuels.
Why is fuel so expensive at motorway services?
The cost of petrol and diesel at motorway services is up to 19p per litre more expensive than regular forecourts according to recent RAC figures, leading the transport secretary, Chris Grayling, to launch an investigation into the potentially "exploitative" charges.
Motorway forecourt owners state that steeper fuel prices are the result of higher operating costs, including 24-hour opening, higher rent costs and additional services not provided at smaller filling stations.
However, RAC spokesman, Simon Williams recently commented: "We have long called for something to be done about the cost of motorway fuel because there's nothing to justify the sky-high price. Drivers filling up motorway services often put in the bare minimum but this can easily backfire. Running out of fuel on a motorway puts lives at risk."
Kia EV4 SUV to take on the Volvo XC40 Recharge
Kia EV4 SUV to take on the Volvo XC40 Recharge
Best new car deals 2022: this week's top car offers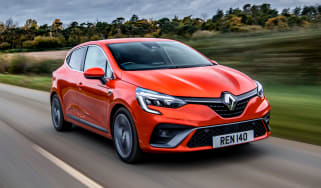 Best new car deals 2022: this week's top car offers
New electric MG4 hatch to start at £25,995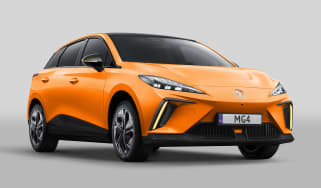 New electric MG4 hatch to start at £25,995