Watchdog: Yaris needs two sets of brakes in 5,000 miles
Toyota says scoring on discs is normal and blames driving style for problems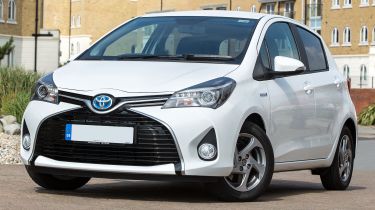 Treat them right and brakes should last 50,000 miles before new ones are potentially required. But that wasn't the case for Ian Chettleburgh, who got in touch with us after having his discs and pads replaced twice in a little over 5,000 miles since purchasing a new Toyota Yaris Hybrid in October last year.
Ian, from Chigwell, Essex, told us: "After about 3,000 miles, I noticed that the driver's side rear brake disc was badly scored." Ian took the Yaris to his dealer, Hills of Woodford Toyota, in east London, for an inspection.
Technicians there initially said the discs could just have surface rust, but Ian then pointed out the deep grooves. Hills then forwarded the case to Toyota Customer Services. Staff there said the grooves came from the way he was driving. But Ian told us: "I brake normally with the car, the same as I have done with all my other vehicles."
After a while, Toyota agreed to replace the car's back brake pads and discs.
Carbuyer's Toyota Yaris review
Yet 2,000 miles later, Ian found the brake discs were scored with grooves again. Although braking performance wasn't affected, Ian took his car back to Hills for another inspection. Once again, he was told the way he was driving was causing the grooves, but Ian disagreed with this, and asked Toyota to inspect the discs for a manufacturing fault.
A spokesman told us the grooving was normal and down to Ian's driving style, explaining: "On our hybrid models where there is a lot of regenerative braking done by the hybrid system, the disc brakes work less hard than a non- hybrid car. Because of this light scoring and/or corrosion can occur more often.
"This is not a manufacturing fault and there is not any issue with the braking performance," the spokesman added.
Nevertheless, Hills replaced the discs and pads once more and sent Ian away with a second set of brakes.
He told us: "This is not an F1 car, it is a city car, and in London you brake to the road conditions. I've been told by Hills that it doesn't know what else to do the next time it happens, other than call Toyota again and ask for a repair."
For more issues dealt with by the Watchdog team, take a look at our library page of previous cases.
Engine management light: top 5 causes of amber engine warning light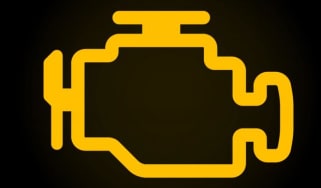 Engine management light: top 5 causes of amber engine warning light
Best new car deals 2022: this week's top car offers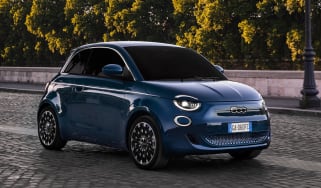 Best new car deals 2022: this week's top car offers
Top 10 cheapest electric cars 2022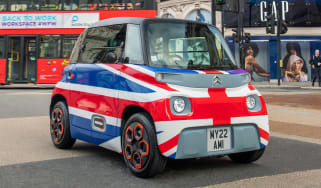 Top 10 cheapest electric cars 2022