Discover the Subaru XV – the safest small family car in Europe (sponsored)
The Subaru XV was Euro NCAP's Safest Small Family Car of 2017 – Here's how clever EyeSight tech makes it the perfect family transport.
Safety is often the silent benefit on cars – the technology you hope you'll never have to put to the test. But in the case of the Subaru XV, buyers everywhere are finding that cutting-edge safety technology can also make their everyday lives easier and less stressful.
Take Chris and Lucy, who live with their daughter Millie and a bump that's soon to become her brother or sister. They live in in the suburbs so they wanted their new car to be relatively agile and compact – but they also knew that they needed four-wheel drive to help them with their favourite weekend activity: getting off the beaten track to go camping in the depths of the countryside. And their overriding goal was safety – especially since they're about to become a family of four.
"We looked at the Subaru XV after seeing that it had been awarded Safest Small Family Car in 2017 by Euro NCAP," says Chris. "It's really practical and has enough space for buggy and bags. Plus the permanent four-wheel drive will come in handy."
Around town, though, the XV's suite of safety technologies have come into their own – giving Chris and Lucy peace of mind in the sort of everyday situations that cause the most stress. For example, the car's EyeSight system, which uses a pair of cameras to actively monitor the road ahead for other vehicles and pedestrians, can step in when there's a risk that the giggles from the XV's rear seats could cause a momentary lapse in concentration.
"EyeSight is always looking out for you," says Chris. "It's reassuring to know that it's watching when the noise from Millie in the back seat becomes distracting."
"The cameras are always looking at what is in front and EyeSight will give you warnings or even apply the brakes to slow you down if there's a risk of hitting something," Lucy adds. "It's like a second set of eyes that are constantly looking at the road. In fact, the whole car is loaded with things that just make driving easier, all designed to keep you safe."
The XV also has Subaru Rear Vehicle Detection – which monitors the space behind the car and can warn you of vehicles in your blind spot on dual carriageways and motorways. But Lucy has already discovered that the system has other benefits at much lower speeds. "The sensors keep a check not just when you're changing lane but also for crossing traffic behind you when you're reversing out of a parking space," she says. "It's definitely saved us a scrape in the supermarket car park."
Keeping Millie amused on journeys across town can be another challenge in itself, but the XV's standard 8-inch infotainment system has great integration for Android and Apple phones – helping Lucy to keep the entertainment flowing. "We've got a load of Roald Dahl audiobooks downloaded, which Millie loves," says Lucy. "They're brilliant for a quiet trip to the grandparents. And when I'm on my own, I like listening to podcasts."
Partnership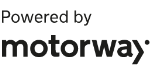 Need to sell your car?
Find your best offer from over 5,000+ dealers. It's that easy.
It's no surprise, really, to hear that the XV is supremely well integrated into Lucy and Chris's lives. "It's just really capable," says Chris. "Keeping us all safe on the road has to be our top priority, and the XV does that. We also need a car that won't let us down, so Subaru's reputation for reliability has sealed the deal for us. It's part of the family."
To find out more about the Subaru XV, click here