Why owners love their Kia Niro
Discover why owners voted their Kia Niro as the UK's best small SUV

Each year, thousands of motorists tell our Driver Power customer ownership survey what they really think of their cars. Its results are highly respected, so when a car performs superbly, it really demands attention.
This year the Kia Niro exceeded all expectations - and its rivals - by being ranked as the very best small SUV in the UK. Equally remarkable was that fact the Niro - Kia's first ever hybrid - was ranked the second-best car overall.
On the way to those accolades, it beat some household names costing several times as much.
Driver Power is Britain's most prestigious and important customer ownership survey, uncovering the things that really matter to the UK's drivers - and this year's survey was bigger than ever.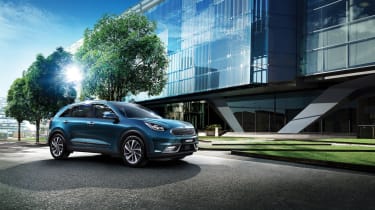 So why did the Kia Niro perform so well?
The Niro scored strongly across the board, but it topped the chart when it comes to its interior, and particularly the supple leather seats that are fitted to most models.
The infotainment system has won plenty of fans thanks to its ease of use. While some rivals have systems that are overly complicated, the Niro's system is a joy, thanks to a responsive touchscreen, and physical shortcut buttons that mean you don't need to take your eyes off the road.
All models feature Apple CarPlay and Android Auto smartphone connectivity as standard. These systems can cost extra in come rivals, but the interface delivers first-class integration with your compatible smartphone. Even if you don't take advantage, the seven years of free map updates will ensure you're always heading in the right direction.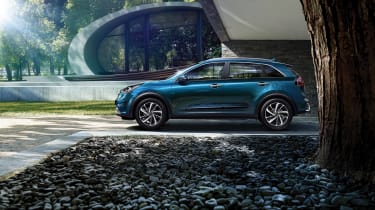 The simple fact that the Niro is a hybrid has pleased plenty of owners, not least because of the improved fuel economy those electric motors afford. A number of drivers said their Niro is their first ever hybrid, and some said they don't ever expect to return to cars powered solely by petrol or diesel. One owner said that over 7,000 miles, he's averaged a real-world 64mpg. Impressive stuff.
Hybrid technology is just the start though. The regular Niro has been joined by a plug-in hybrid version which Kia says can return up to 217mpg. There's an all-electric version coming soon too, which promises 298 miles on a charge - that's the distance between Newcastle and London.
One thing that's unlikely to change is how Niro owners feel about how their car drives. Niro hybrid owners love how responsive, quiet and smooth their car is, and the slick automatic gearbox has changed some owners' views of automatic cars - many simply don't want to go back to a manual.
Owners also love the way the Niro feels so well built, and that it's backed up by Kia's seven-year warranty, which covers the battery, giving ultimate peace of mind.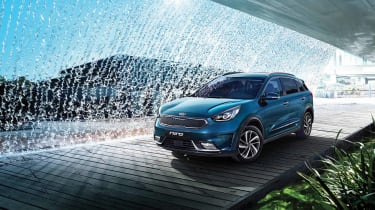 The Niro came second overall when it comes to safety. That should come as little surprise when you learn that standard safety equipment includes seven airbags and electronic stability management. The reasonably-priced top of the range model also has adaptive cruise control, lane keep assist, blind spot monitoring with rear cross traffic alert, and autonomous emergency braking too.
We think the Kia Niro is a great car, and with a great driving experience and low-running costs in a practical, safe, well-equipped and affordable package, it's clear Niro owners do too.
For more information, visit kia.co.uk.