The Volkswagen Arteon: a new kind of executive fastback
With bold looks and an exhilarating drive, the Arteon sets pulses racing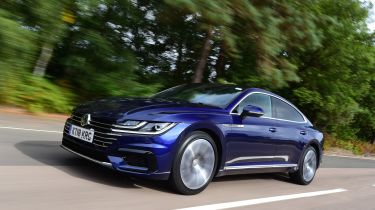 'Businessman' used to be synonymous with 'conservative': corporate, old-fashioned, reluctant to embrace change. But in the 21st century, it's business that's driving change at an unprecedented pace around the world: startups disrupt, makers create and celebrity tech-company executives are becoming global trendsetters.
It seems appropriate, then, that the traditional idea of an 'executive car' is being shaken up at the same time. Space and comfort alone are no longer enough: a car must make a statement and stir the soul of whoever's driving. And the Volkswagen Arteon fits this bill perfectly.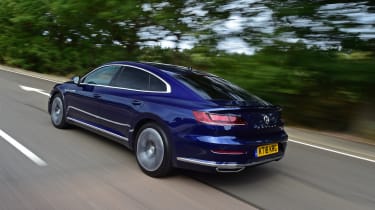 It has been hailed by Volkswagen designer Klaus Bischoff as "the start of a new era" for the brand's design. An unmistakably bold front grille and headlight profile catches your attention at first, before your eyes are drawn along the sweeping coupe-like roofline and take in the prominent wheelarches and crisp details down the side of the car. The fastback shape of the rear is a distinctive trait not often seen on the road, while the prominent ARTEON lettering on the tailgate ensures a lasting impression.
Inside the car, things are no less visually striking, but not at the expense of comfort or convenience for the occupants. A sense of sleek and unobtrusive solidity abounds, reassuring you that underlying the cutting-edge design is some equally cutting-edge technology. A large dashboard screen and an Active Info Display behind the steering wheel ensure an uncluttered look, while also clearly presenting all the functions and information you need at a glance.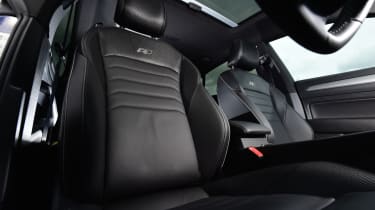 And this sense of sophisticated elegance is maintained as you press the start button and take to the road. Whether you choose TSI petrol or TDI diesel power, six-speed manual or seven-speed DSG transmission, you're rewarded with a drive that's engaging when you want it to be, and relaxing when you need it to be.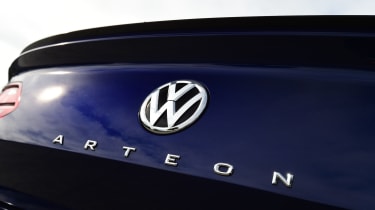 What's more, that up-to-date engine technology ensures impressively low CO2 emissions and excellent fuel efficiency for those keeping an eye on the tax bills and expense accounts. So whether you're tackling long distances on the motorway, driving leisurely in the countryside or on the way to an appointment in a busy urban environment, the Arteon is your quiet cocoon from a hectic outside world – truly a new kind of executive fastback.
Take our survey for the chance to win one of five £100 John Lewis vouchers.