Why select Volvo Selekt?
Buy a Volvo Selekt Approved Used Car and you're buying ultimate peace of mind. Here's why.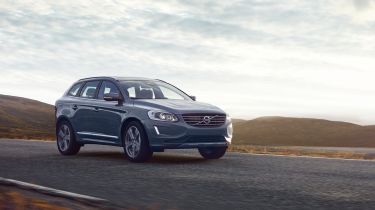 Buying a used car can be a daunting experience – so much so that many people prefer not to even consider it. But if value for money is at or near the top of your list when searching for a car, it's hard to ignore what's on offer on the secondhand market. For many buyers, used seems the obvious way to go.
There are pitfalls to be aware of, though. Does the car you're looking at have a 'hidden history'? Has it been looked after properly, has it ever been damaged or does it have faults or issues that may not be immediately obvious? When buying privately or from an independent retailer, it's really up to you to be on the alert for these problems. But with a Volvo Selekt Approved Used Car, many of the potential issues and pitfalls often associated with buying a used car are eliminated right at the start, leaving you free to choose the vehicle that's right for you.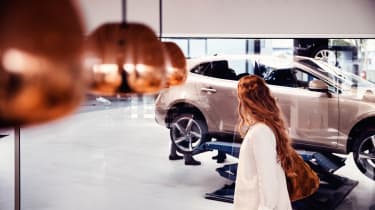 Used-car buyers can often get stressed about spotting potential problems in a car they're looking at, but Volvo's programme has this taken care of: before going on sale, every Volvo Selekt Approved Used Car goes through a rigorous series of checks by highly trained technicians, who also apply the latest available software updates to the car. This greatly reduces the chances of any unexpected issues cropping up with the car.
However, should there be any issues, the peace of mind continues thanks to 12 months' Volvo Assistance, included with every car. This provides roadside recovery or assistance at home 24 hours a day in the UK, including accommodation, onward travel or vehicle hire if necessary to help you complete your journey.
On the Continent you enjoy the same benefits, including repatriation of your car to the UK if it can't be repaired locally. Being left stranded by a breakdown – especially abroad – is every motorist's worst nightmare, but with Volvo Assistance in place, it's one less thing to have to worry about.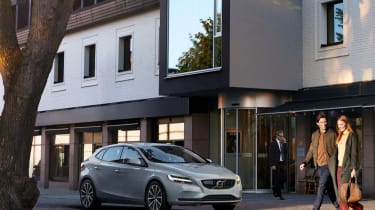 Another major worry for used-car buyers is unexpected bills due to a car being out of warranty – or its warranty being invalidated due to a previous owner not servicing it correctly. Again, the Volvo Selekt Approved Used Car programme has the problem taken care of from the off: all cars sold through the scheme have unlimited-mileage warranty cover, with cars up to five years old at the time of purchase covered for 12 months, and cars five to seven years old at the time of purchase guaranteed for six months, with an optional upgrade to 12 months.
Cars under two years old come with the balance of their original manufacturer warranty, while for cars between two and three years old, the 12-month cover takes over at the point the original manufacturer warranty expires. The warranty covers the cost or replacement of any factory-fitted mechanical or electrical component that fails, except some regular 'wear and tear' items such as spark plugs, clutches, brakes, lights, wiper blades and tyres.
And in addition to this warranty, all Volvo Selekt Approved Used Car vehicles come with MoT test cover, regardless of age. This covers the vehicle for the majority of items that may cause an MoT test failure, so you're spared that anxious wait to see if the MoT test is going to cost you money.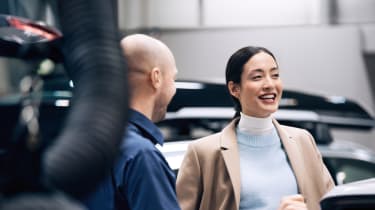 Volvo is committed to ensuring that Selekt Approved Used Car buyers are 100% satisfied, and to that end every car sold through the programme, regardless of age or mileage, comes with a 30-day exchange guarantee. That means if you're not satisfied with the car after a maximum of 30 days or 1,500 miles of driving, your retailer will exchange the car for another of equivalent value. So you can buy with complete confidence.
Find out more about the Volvo Selekt Approved Used Car programme.
Take our quick survey on cars for a chance to win one of three £50 John Lewis vouchers...