Why buy used?
Although new is the default choice for many, a used car can make a great buy. Here, we explain why.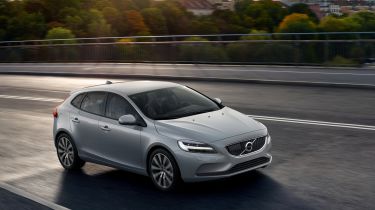 Why buy a used car? For many people, the answer is simple: they just can't afford a brand-new one. But, depending on your budget and exact requirements, other, more complex factors can come into play. A used car may actually make more financial sense than a new one in certain cases, or you may be able to get behind the wheel of something more prestigious, desirable and better equipped than would be the case if you restricted yourself to the brand-new models within your budget.
There's also the fact that British motorists are generally quite proud of their cars and look after them well. Strong sales of new vehicles for many years have also kept the secondhand market supplied with a steady stream of great-quality cars of all makes and types, at prices to suit every budget. On the other hand, innovative finance deals and fierce competition among manufacturers have made owning a new car very affordable, too – so what are the benefits to be gained from buying secondhand?
Nearly-new cars
Buying a used car doesn't mean having to drive something out-of-date, in poor condition and with multiple previous owners. Everyone knows cars lose value over time, but they don't generally do so at a steady rate. There's usually a steep initial hit of depreciation, which can make 'nearly-new' cars (a few months old) particularly good value from the buyers' perspective. Sometimes, a new model will be in particularly high demand, and buying a nearly new example (as long as you're happy with the colour and spec available) can reduce the time you're waiting to drive your new car. Manufacturers' 'approved used' schemes, such as the Volvo Selekt Approved Used Car programme, frequently offer cars like this.
Approved used cars
But it's not just 'nearly new' cars that appeal to savvy car shoppers – and approved used schemes can offer older models, too. While buying privately or from an independent garage can be a bit of a step into the unknown, particularly if you're not mechanically minded, schemes like the Volvo Selekt Approved Used Car programme can offer much of the reassurance and peace of mind you'd get with a brand-new car.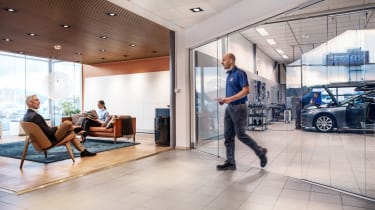 The cars offered through these schemes aren't always the cheapest on the market for their age and mileage, but they're subject to rigorous checks before sale by the brand's own trained technicians. They also have full service histories and are guaranteed not to be subject to an outstanding finance agreement. Some brands offer to exchange these cars for another of similar value within a certain time period and mileage if you're not satisfied, as well as offering 'top-up' warranties and breakdown cover packages, so buyers enjoy peace of mind in case anything goes wrong.
Finance options
These days, it's possible to finance the purchase of a used car, whether through a bank loan, third-party finance arranged by the retailer or manufacturer finance for an 'approved used' car. So you don't have to come up with a lump sum to buy and can spread the cost over affordable monthly payments as with a new car. And depending on what type and age of car you go for, those monthly payments could be lower than for a brand-new model.
Conclusion
As we've seen, the range of options available to used buyers on today's market means secondhand is very much no longer the second-best choice if you're on the hunt for a car. Comprehensively inspected cars, along with warranty and breakdown cover, plus flexible finance options mean many of the benefits enjoyed by new-car buyers are also on offer to those buying secondhand – so there's every reason to buy used.
Find out more about the Volvo Selekt Approved Used Car programme.
Take our quick survey on cars for a chance to win one of three £50 John Lewis vouchers...