The Volvo Selekt difference
The Volvo Selekt Approved Used Car programme can get you behind the wheel of something bigger and better equipped than you thought possible.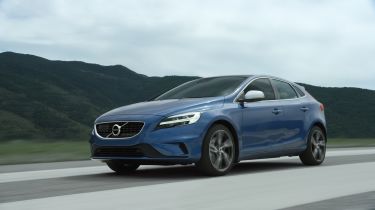 It's well known that there are some tempting bargains on the second hand car market: prestigious, luxurious or high-performance cars available for a fraction of their cost when new. For enthusiasts, it can be a happy hunting ground, but for the rest of us, there can be too many unknowns to buy in confidence. What was the car's history? What if something goes wrong?
With the Volvo Selekt Approved Used Car programme, those worries are taken care of. You can choose from a full range of cars, from a few months to a few years old, but with the kind of guarantees and aftersales backup you'd normally associate with a brand-new car. So if you thought your budget would only stretch to a hatchback, but you dream of driving an SUV, take a look at what the Volvo Selekt Approved Used Car programme has on offer compared to what you might be able to afford brand-new. You could be pleasantly surprised.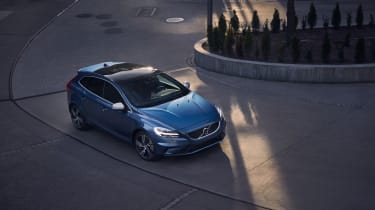 And even if you're currently considering a new car, a 'nearly-new' example of the same model – sometimes just a few months old – may be available in a higher specification or with additional extras for the same price as what you're looking at. And with the Volvo Selekt Approved Used Car programme, you can combine this great-value purchase with the added reassurance of knowing the car has been prepared to Volvo's exacting standards.
To take just one example, for the list price of a brand-new entry-level Volvo V40 (the Momentum D2 diesel model, just over £23,000), you could be behind the wheel of a top-spec R-Design Pro model of the same car, with a more powerful engine, more standard equipment and a sportier look, through the Volvo Selekt Approved Used Car programme.
At the time of writing, three different examples were available at this price on the Volvo Selekt Approved Used Car website: a 2017 manual D3 diesel, a 2017 automatic D4 diesel and a 2017 manual with the 240hp T5 petrol engine. Each had only a few thousand miles on the clock as well as the full suite of R-Design Pro features, such as sports seats, an adjustable front central armrest, 18-inch alloy wheels, the R-Design styling enhancements, rain-sensing wipers, leather-faced upholstery, cruise control and sat nav.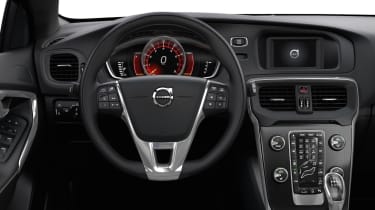 Like every Volvo Selekt Approved Used Car, these V40s will have undergone a detailed 100-point check under the watchful eye of Volvo technicians before going on sale. They're also covered by a comprehensive 12-month unlimited mileage warranty on electrical and mechanical parts and come with 12 months' Volvo Assistance home and roadside breakdown cover, plus MoT test cover. Finally, if you're not satisfied with your Volvo Selekt Approved Used Car, you can exchange it for another of similar value after a maximum of 1,500 miles or 30 days' driving.
With the Volvo Selekt Approved Used Car programme, you get the best of both worlds. A better equipped or more stylish car than you thought you could afford, along with the peace of mind brought by the benefits of the programme.
Find out more about the Volvo Selekt Approved Used Car programme.
Take our quick survey on cars for a chance to win one of three £50 John Lewis vouchers...