Renault announces new K-ZE electric car and hybrid models
Electric city car on its way, along with hybrid versions of Clio, Captur and Megane
Renault has revealed plans to build hybrid and plug-in hybrid versions of the Renault Clio, Renault Captur and Renault Megane from 2020. The French firm also released details of an all-electric city car called the K-ZE that'll go on sale first in China, before being made available around the rest of the world. The K-ZE made its debut at the Paris Motor Show.
A hybrid version of the next all-new Renault Clio, likely to be called the Clio e-Tech, will be added to the Clio line-up in 2020. Renault has said that the hybrid system will be new for the car and will use two electric motors connected to a clutchless gearbox. One motor will provide most of the power at low speeds, with the other providing a boost at higher speeds.
The Captur and the Megane will be offered as plug-in hybrids from 2020, and they're both expected to use a plug-in hybrid system consisting of a 1.6-litre Nissan petrol engine with electric motors connected to a 9.8kWh battery. The plug-in hybrid versions of both cars should be capable of around 30 miles in pure electric mode, and the electric motors mean turbocharing the 1.6-litre engine won't be necessary.
Renault's new electric car is called the K-ZE and is an 'SUV-influenced' city car that'll be available to buy in China only when first launched. China is currently the biggest and fastest-growing market for electric cars, and the K-ZE will be built there when production starts in 2019.
Renault says the K-ZE should be capable of a 155-mile range, based on its NEDC test performance, and will come with parking sensors, a reversing camera, and sat nav as standard.
Carlos Ghosn, Chairman and CEO of Groupe Renault, said: "We are introducing K-ZE, an affordable, urban, SUV-inspired electric model combining the best of Groupe Renault: our leadership in EV, our expertise in affordable vehicles and in forging strong partnerships."
Engine management light: top 5 causes of amber engine warning light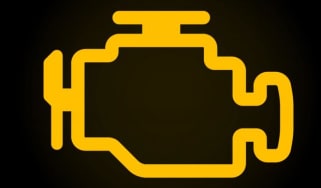 Engine management light: top 5 causes of amber engine warning light
Top 10 best electric SUVs 2022
Top 10 best electric SUVs 2022
Top 10 cheapest electric cars 2022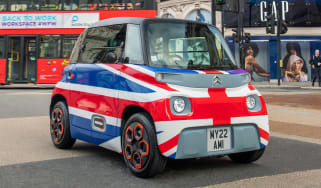 Top 10 cheapest electric cars 2022