Older Cars, Same Service
The Volvo Selekt Approved Used Car programme aims to offer used-car buyers at Volvo retailers the same experience as new-car customers get.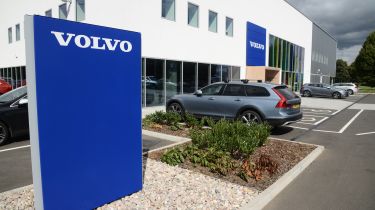 Go into a car showroom looking to buy a brand-new car and you expect to be treated like royalty. These outlets offer a comfortable waiting area, as much tea and coffee as you can drink, attentive service and attractive finance deals – everything to get you to sign on the dotted line. Customers looking for a used car haven't always expected or received such red-carpet treatment, but the Volvo Selekt Approved Used Car programme aims to provide exactly that.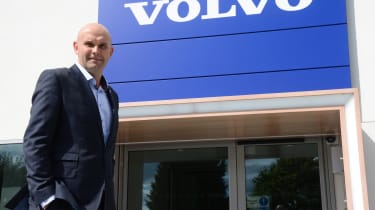 "We want to ensure the person who buys a Volvo Selekt Approved Used Car gets the same experience as they would if they'd bought the car new – the true Volvo experience," explains Bruce Greenwood, National Used Car Programme Manager, Volvo Car UK. "Today, Volvo is very focused on attractive design, but we also develop technology to make our cars more useful and convenient, and to build on the core Volvo values of excellent safety and minimal environmental impact. The Volvo Selekt Approved Used Car programme ensures we can follow through on that with used cars as well as brand-new models."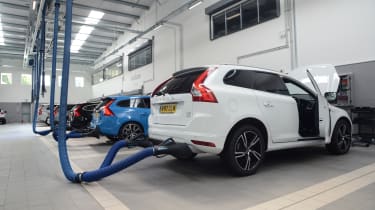 The programme offers customers a wide choice of Volvos, ranging from models that are a few months old to a few years old. "About a third of the cars are former retailer demonstrators or Volvo Car UK company cars, another third are cars part-exchanged with the retailer and another third come from the retailer going out into market and buying stock," Greenwood tells us. "About 65% of the cars are up to two years old, with another 35% from two to five years old. Leasing forms a big part of our new-car sales, and we work in partnership with that side of the business to generate more cars for the Volvo Selekt programme that have been serviced at main retailers."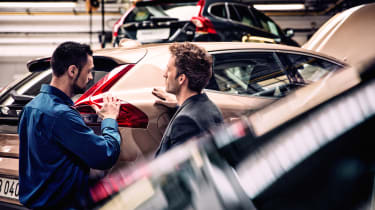 A key part of the Volvo Selekt Approved Used Car programme is the extensive reconditioning and inspection process each car must undergo before being offered for sale. "The cars don't always need a huge amount of work, but it's a detailed check to ensure they're fully up to the required standard," Greenwood says. "Each model that comes through the retailer gets a 'passport', which consists of a customer-facing element with a brochure, plus a checklist that outlines the inspection process for the technicians. It covers every area of the car step-by-step, starting off with at least a five-mile road test in varied conditions to ensure features like active cruise control and blind-spot warnings are functioning correctly."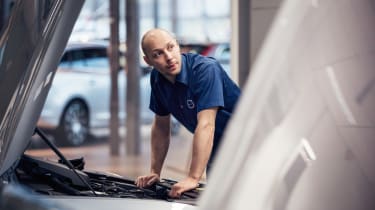 From there the car is returned to the workshop, where technicians will plug it into the computer, run diagnostics and check for any fault codes. This is also the point at which they'll carry out software upgrades, which is a key part of the reconditioning process. "It's just like the software on your smartphone or tablet," adds Greenwood. "You get regular updates which can enhance its functionality. Any independent garage can invest in Volvo diagnostic systems in order to trace faults or carry out repairs, but the full package of software updates is only available within the retailer network."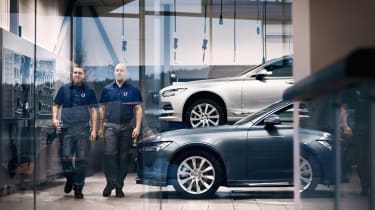 Further checks include stringent optical standards concerning any damage to the car's paintwork or alloy wheels. However, Greenwood stresses that these standards vary depending on the exact age of the vehicle and says that while the Volvo Selekt Approved Used Car programme promises 'the next best thing to buying a new car', it can't guarantee to match the cosmetic standard of a brand-new model.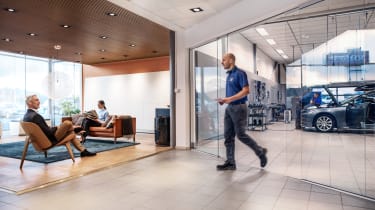 Next up are the 'under-bonnet checks', which, Greenwood explains, include a significant overlap with the checks that would be carried out during a major service. "But there are more checks in this process than in a service," he adds. "And if a car is due a service within three months or 3,000 miles, it's carried out as part of the reconditioning. The whole process is designed to make sure the car is in absolutely fully functional condition and that it won't need any general maintenance for at least four or five months from the time of purchase."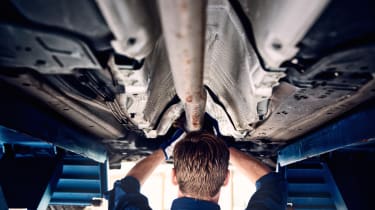 With such a comprehensive reconditioning process, it's no surprise that the Volvo Selekt Approved Used Car programme is backed up by an unlimited-mileage warranty, a year's free roadside assistance and a 30-day/1,500-mile exchange guarantee. As Greenwood says, this package is "the ultimate statement of our confidence in the product and the checks the cars have gone through". And it gives real peace of mind to customers, who can buy safe in the knowledge that their Volvo Selekt Approved Used Car will provide many miles of stylish and hassle-free service.
Find out more about the Volvo Selekt Approved Used Car programme.
Take our quick survey on cars for a chance to win one of three £50 John Lewis vouchers.