Honda HR-V: The ideal car for your winter sports holiday (sponsored)
The Honda HR-V's comfort and practicality makes it well suited to an active winter holiday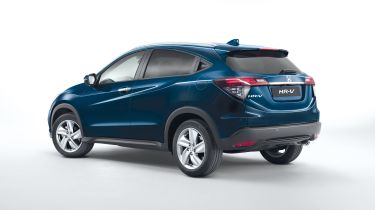 Recent research on Brits' holiday habits has found that more than a third (37%) are planning a winter getaway in 2018. Whether it's skiing or snowboarding in the Alps or catching the winter sun by cycling the Côte D'Azur, there's plenty of scope for those seeking an active holiday in the run-up to Christmas. Getting there by car isn't just a cost-effective option, it's also a great way to take in Europe's beautiful scenery. But finding the right vehicle to reach your destination is key, particularly if you and your travel partner need room to bring along bulky winter sports gear.
This is where the Honda HR-V comes into play. The crossover is attractively designed without being too ostentatious, and with a spacious interior and plenty of boot space, it's a pleasing mix of style and practicality. For those eager to hit the slopes this winter season, the HR-V really excels thanks to its adaptability carrying luggage and equipment.
The car's Magic Seat system is the true ace up its sleeve, offering various ways to reconfigure the interior space to suit your needs. For instance, by collapsing down the back seats the already-ample boot space is vastly increased, giving plenty of room to pack in everything you'll need for an active winter holiday. The low boot lip also means getting awkward or bulky kit in and out of the car is straightforward.
There's plenty more that can be done to transform the interior, giving you the flexibility to carry items with you as you explore the holiday destination. Flip the rear seat bases up and lock them into place against the headrests and you've created a flat floor space between the boot and front seats. That's perfect for storing everything from skiing equipment to snowboards and bikes – and with the gear stowed in the back, it's much easier to just open the back doors, take everything out then head straight to the piste.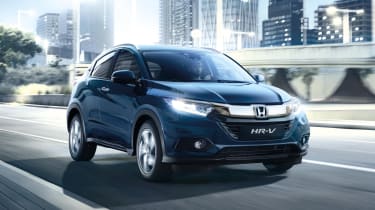 The Magic Seat system even boasts a 'long mode': fold away the passenger and back seats and you can accommodate items that are up to 2.4 metres long. So, for those with more ambitious winter season plans, there's enough room to slide in a surfboard or kayak.
The in-car tech is impressive, too. Heated seats mean you'll always be driving in comfort, the Garmin sat nav provides pinpoint guidance and the Honda CONNECT in-car audio and information system has a range of features to accompany the holiday drive. The latter's touchscreen can be paired up with a smartphone to browse the latest news, sports and weather apps – and you can stay in touch with friends and family back home through the handsfree system. Plus, there's the option to stream music or listen to your favourite podcasts or audiobooks along the way.
When it comes to comfort, practicality and technology, the Honda HR-V is a versatile blend of all three. If you're looking for a reliable, flexible vehicle for your next winter sports holiday, this crossover has you covered.
For more information, visit honda.co.uk
Electric MG 4 to arrive in September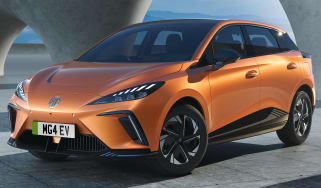 Electric MG 4 to arrive in September
Engine management light: top 5 causes of amber engine warning light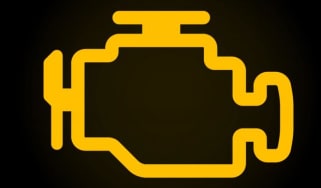 Engine management light: top 5 causes of amber engine warning light
Best new car deals 2022: this week's top car offers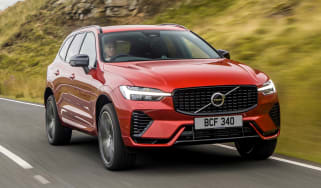 Best new car deals 2022: this week's top car offers