Peugeot announces new badge and refreshed 'Motion and e-Motion' EV brands
Relaunch of hybrid and electric brands to be unveiled by Peugeot at Geneva Motor Show amidst their plans for an electric future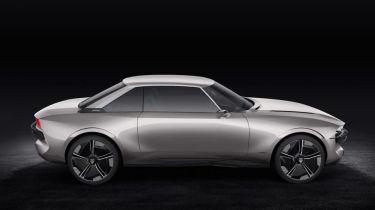 Peugeot has announced a refresh of its Motion and e-Motion electric car brands. The move underlines the manufacturer's plans to sell an electrified version of every model it produces by 2023. The relaunch of the brands will take place alongside the reveal of a new Peugeot Lion badge at the Geneva Motor Show on March 5.
Peugeot made a statement of intent with the reveal of the e-Legend electric concept car at the 2018 Paris Motor Show, and now the existing 'Motion & EMotion' tagline that appeared with that car is being revised into Motion and e-Motion.
The first models to get the new Peugeot electrified branding treatment with PHEV plug-in hybrid versions of the 3008 SUV, 508 Fastback and 508 SW that will go on sale later this year. Beyond that, we should be seeing more and more Motion and e-Motion versions of Peugeot cars as the French manufacturer moves towards its all-electrified 2023 target.
In addition to the new Motion and e-Motion branding, Peugeot will also unveil a new version of its famous lion badge at the 2019 Geneva show. Described by Peugeot as displaying 'green and blue dichroic light effects and reflections on its sculpted surfaces', the new logo has been designed to celebrate 160 years of the peugeot Lion.
Managing Director of Peugeot UK, David Peel, said: "The 'Motion & e-Motion' signature we are rolling out really encapsulates our vision for what we want the brand to stand for. Adapting the signature we have been using for almost a decade demonstrates how we are a brand that is sticking to principal qualities Peugeot is known for, while evolving to fit with an electric future."
New electric MG4 hatch to start at £25,995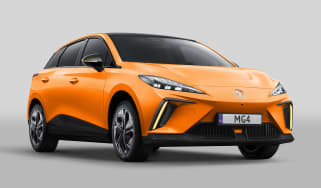 New electric MG4 hatch to start at £25,995
Kia EV4 SUV to take on the Volvo XC40 Recharge
Kia EV4 SUV to take on the Volvo XC40 Recharge
Best new car deals 2022: this week's top car offers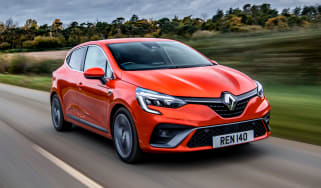 Best new car deals 2022: this week's top car offers