Vauxhall Griffin trim level extended to the Mokka X, Astra and Adam models
More Vauxhall models will receive extra kit as the Griffin trim level rolls out further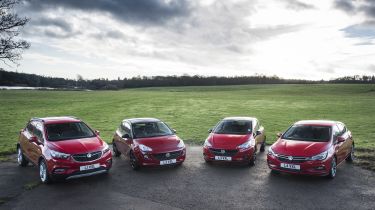 Vauxhall launched the Griffin trim level last year as a special edition to mark the 25th anniversary of the launch of the original Corsa. After a positive response, the manufacturer will now be applying it to the Mokka X, Astra and Adam, with the aim of boosting the value for money of each model line.
The Mokka X Griffin Plus benefits from 19-inch alloy wheels, rain sensor windscreen wipers, heated front seats and a heated steering wheel as standard.
On the Vauxhall Astra Griffin, buyers will receive 18-inch bi-colour alloys, while inside Vauxhall has added a seven-inch touchscreen, auto wipers, climate control, heated seats and a heated steering wheel.
The Vauxhall Adam is the only model to get sports suspension as standard with the Griffin trim. That's in addition to 17-inch black alloys, cruise control and sat nav within a seven-inch touchscreen.
The existing Corsa Griffin is given some extra kit too. Apple CarPlay and Android Auto have been newly added to this original Griffin model, alongside the existing sat nav, air con, and heated seats and steering wheel upgrades.
How the Griffin came to represent Vauxhall
Vauxhall first took up the Griffin badge in 1915, when apprentice Harry Varley at Vauxhall Motors in Luton won the prize of designing the company's new symbol. He proposed a mythical griffin holding a flag emblazoned with the letter 'V', integrated with a coat of arms design. This symbol has been reworked over time gradually morphing into the recognisable Vauxhall logo we know today.
Top 10 best cheap-to-run cars 2022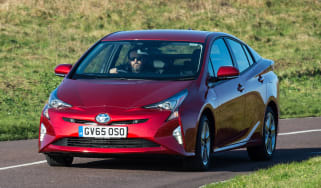 Top 10 best cheap-to-run cars 2022
UK road tax 2022: VED tax rates and bands explained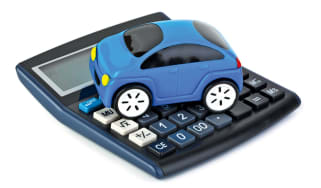 UK road tax 2022: VED tax rates and bands explained
Top 10 best economical 4x4s, SUVs and crossovers 2022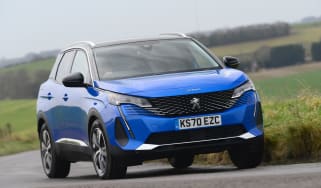 Top 10 best economical 4x4s, SUVs and crossovers 2022