Ford Fiesta Vignale review
The top-of-the-range Ford Fiesta Vignale promises a luxury experience but it's too expensive
When it comes to superminis, the current Ford Fiesta is one of the best on sale today. In recent years, Ford has developed the model at a rapid pace ,with the new one offering one of the best drives in the supermini sector. It also features the latest technology in what is a good-looking, comfortable and economical all-round package that offers buyers a huge variety of trim levels.
However, is it possible to offer customers too much choice? It's a question that the range-topping Fiesta Vignale raises; do buyers really want a supermini with all the luxury trappings… and if they do, are they willing to pay a high price for it?
Best luxury cars to buy in 2019
Vignale is Ford's new high-end premium trim, which is gradually being rolled out across the entire range. The Fiesta Vignale version boasts the signature Vignale styling, with a unique front grille, chrome bodywork accents and matching alloy wheels giving it a standalone look when compared with the 'lesser' trims.
Inside there are the usual Vignale upgrades, including heated leather seats with a pleated design, faux leather dashboard, heated steering wheel, panoramic sunroof and electric rear windows on the five-door model. There's plenty of equipment too, including Ford Sync 3 navigation complete with Apple CarPlay and Android Auto, cruise control and air conditioning.
This leads us to the main problem with the Ford Fiesta Vignale; the less expensive Fiesta Titanium trim level gets all of the same standard kit and a classy cabin, so stepping into the Vignale doesn't feel that much of a step up. Yes, the leather upholstery is better in the Vignale, but it doesn't make the seats any more comfortable, and while the Vignale model does offer an excellent level of luxury, it's not sufficiently better to justify the additional expense over the Titanium trim, which cost almost £3,000 less.
There are a range of Ecoboost 1.0-litre petrol engines and a 1.5-litre diesel to choose from when buying a Vignale and our pick would be either the mid-range or most powerful petrol models. There's very little to choose between them in terms of price and economy, but the more powerful version does offer a better drive with strong all-around performance. The Vignale's extra equipment has no effect on the Fiesta's character, so it's still a superb car to drive, with engaging handling and a surprisingly supple ride. We would, however, avoid the optional 18-inch alloys on the Vignale as they add an edge to the ride quality.
The Fiesta's strong points still shine through but we think there are far better value trim levels for the Fiesta, offering the same excellent drive without the substantial additional cost required to buy the Vignale model.
Verdict 4/5
The Ford Fiesta is undoubtedly one of the best superminis money can buy. In Vignale spec, however, it becomes a car with a price tag that's difficult to justify. If you want to spend a little extra on a Fiesta, our advice would be to look at the Titanium or ST Line trim models, as both offer a similar choice of engines and a strong level of standard equipment at a more sensible price.
Best new car deals 2022: this week's top car offers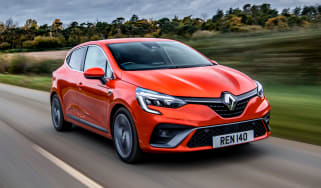 Best new car deals 2022: this week's top car offers
New electric MG4 hatch to start at £25,995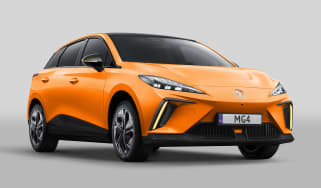 New electric MG4 hatch to start at £25,995
Kia EV4 SUV to take on the Volvo XC40 Recharge
Kia EV4 SUV to take on the Volvo XC40 Recharge