804bhp McLaren Elva hypercar breaks cover
Limited to 399 units, the McLaren Elva speedster costs £1.425million
The McLaren Elva has been revealed as the company's latest ultra-exclusive hypercar. Limited to only 399 cars, each costing 1.425million. It takes its name from the McLaren-Elva M1A racecar of the 1960s and 70s and is billed as a pure drivers car with no windscreen or roof.
It's the third and final model in McLaren's current Ultimate Series line-up, which also includes the uncompromising McLaren Senna and the new Speedtail. The Senna is designed for the fastest possible lap times, while the Speedtail can cross continents in comfort at incredible speed, and the Elva focuses on pure driving thrills.
What's our favourite car for driving thrills?
With that being said, the Elva is faster than the Senna and, partly thanks to fewer body panels, it's the lightest of all McLaren's current road cars. Zero-to-62mph takes under three seconds, and it'll accelerate from a standstill to 124mph in just 6.7 seconds - a tenth of a second quicker than the Senna.
Alongside the weight-shedding, McLaren has freed an extra 15bhp from the company's 4.0-litre V8 engine, so it has 804bhp compared to the Senna's 789bhp. A new exhaust system, made from Inconel and titanium, and the cooling system has been tweaked too. Power is sent to the rear wheels via a seven-speed automatic gearbox.
McLaren's carbon-composite tub is part of the chassis, and it also features carbon-ceramic brakes and complex hydraulic active suspension.
There is no windscreen, side windows or roof, but a small wind deflector rises up to divert airflow over occupants' heads to reduce buffeting. There are also two very small doors, making access easier than having to jump over the carbon-fibre body panels. The car has been designed so that the body parts join the interior almost seamlessly - the bonnet becomes the top of the dashboard, and the bit between the two buttresses becomes the lower centre console.
The seats are made from carbon-fibre, and you can have them upholstered in waterproofed leather.
Read our reviews of the McLaren range, or check out our guide to the best supercars.
Best new car deals 2022: this week's top car offers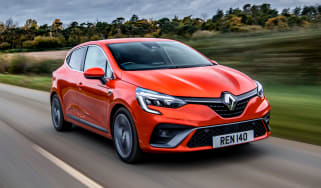 Best new car deals 2022: this week's top car offers
BMW X3 vs Mazda CX-60 vs Volvo XC60 – which should you buy?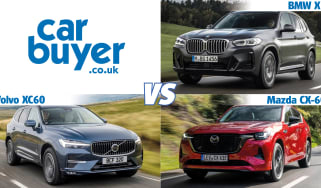 BMW X3 vs Mazda CX-60 vs Volvo XC60 – which should you buy?
New electric MG4 hatch to start at £25,995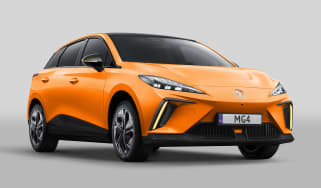 New electric MG4 hatch to start at £25,995