Renaultsport Clio 200 Turbo spec announced
Renault has confirmed the full UK specification for its all-new Renaultsport Clio 200 Turbo.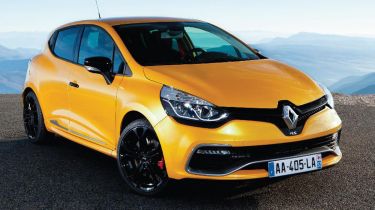 The company has also confirmed that Renaultsport Clio 200 Turbo is the car's official name, even though it was first announced as the Renaultsport Clio 200 EDC – in reference to its six-speed dual-clutch gearbox – when the car made its world debut at the Paris Motor Show last year.
The new Renaultsport Clio 200 Turbo is a rival for the forthcoming Ford Fiesta ST. But while the Ford comes with a three-door bodystyle and six-speed manual gearbox only, the Renault can only be had with a five-door body and dual-clutch automatic gearbox.
However, while 1.6-litre turbocharged petrol engines power both cars, the Clio has more power, at 197bhp, than the Ford's 180bhp. A 197bhp 2.0-litre non-turbo engine powered the previous-generation Renaultsport Clio 200. And while the power output hasn't changed this time, fuel economy has increased by 10.3mpg to 44.8mpg, while CO2 emissions fall by46g/km to 144g/km.
The 0-62mph sprint takes 6.7 seconds, down from the 6.9 seconds of its predecessor, helped by the fact that the new gearbox has a launch control function built in, and that the new Clio weighs 36kg less than the outgoing car, at 1,204kg.
To make sure that the new Renaultsport Clio is as sharp to drive as the outgoing model, Renault has added rally-car-style sports suspension and a torque vectoring system to maximise power in corners. Two models of Renaultsport Clio will be available – Sport or Cup – with the latter featuring 15 per cent stiffer suspension, 18-inch alloy wheels and more responsive steering.
All cars have RS Drive control, which includes Normal, Sport and Race modes. These progressively increase how aggressively the engine and gearbox respond. The launch control function is available in Sport and Race modes. The Renaultsport Clio also includes Renault's R-Link system, which can be upgraded to include the RS Monitor that can show performance data and a GPS-activated stopwatch for lap times when you drive the car on a race track.
The car also has the RS Sound Pipe, which transmits the sound of the engine into the car's interior. This can be customised to sound like different cars too, including the old Alpine A110, R8 Gordini and Nissan GT-R.
The new Renaultsport Clio is built in the firm's factory in Dieppe, France. Order books will open in April, and first UK deliveries will begin in June. Five body colours will be available, and full prices will be announced on 28 February.
To view the full Renault range, see the CarBuyer Renault reviews page.
Engine management light: top 5 causes of amber engine warning light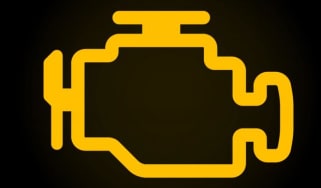 Engine management light: top 5 causes of amber engine warning light
Best new car deals 2022: this week's top car offers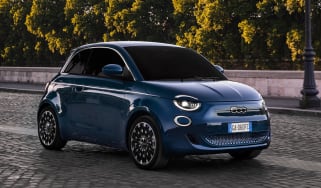 Best new car deals 2022: this week's top car offers
Top 10 cheapest electric cars 2022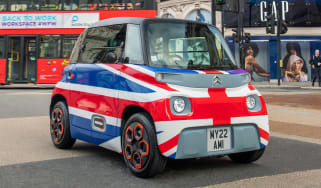 Top 10 cheapest electric cars 2022